For the past decade, the Social Value Act has given public authorities a legal responsibility to contribute to the social, environmental and economic sustainability of their communities, and society as a whole.
The need to adhere to recent legislative shifts in procurement, combined with the NHS's ambition to become the world's first net zero health system, has placed social value high on the list of 'must dos' for Integrated Care Systems (ICSs).
As part of the NHS family, Arden & GEM is committed to playing our part in achieving a fairer, better, greener health and care system through pioneering the aims and principles of social value. Through conversations with the organisations we work with, it has become increasingly clear that while social value is moving higher up the agenda, systems need support and guidance. That is why we have established the Social Value Network – a collaborative, joined-up approach to delivering social value across the public sector.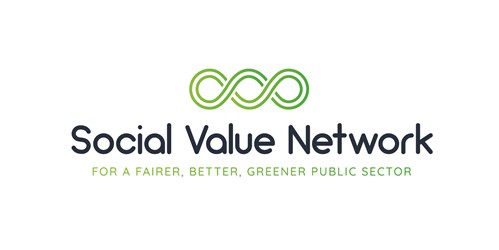 Why join the Social Value Network
Joining the Social Value Network enables leaders to gain the knowledge and tools needed to meet their statutory and ethical responsibilities. By working together, we can achieve efficient, consistent, transparent processes which focus on people not profits.
Members are supported to determine what social value means to them and how they can achieve their vision. We offer different packages, with differing levels of support, to help members understand their baseline position and implement their own bespoke programme. But as a minimum, each membership package includes:
Annual 'health checks'
Communities of practice
Learning and development opportunities
Access to a members' platform with tools, resources and templates
Members meetings and events.
By forming a network, we can grow and share skills and experience within the NHS – and the wider public sector – which enables us to invest in our people, invest in our communities and invest in our planet.
This is the start of a new approach and we would welcome early adopters to join us in shaping and developing the network through sharing their thoughts and ideas.
Please get in touch to discuss how together we can meet net zero ambitions and achieve community benefits through a social value approach that puts people at its heart.
Email agem.socialvalue@nhs.net or visit our FutureNHS workspace for more information and to access free resources.