Our vision
To add value when anticipating and meeting our customers' needs.
Our mission
To work as the partner of choice with our customers, delivering innovative and transformational solutions that support the Triple Aim of better health and wellbeing for everyone, better quality of health services for all individuals, and sustainability of resources.


Our values
We are proud to be part of the NHS and uphold its principles and core values in all that we do. We have also developed organisational values - icare - following feedback from our staff and our customers, which underpin our vision and drive our behaviour.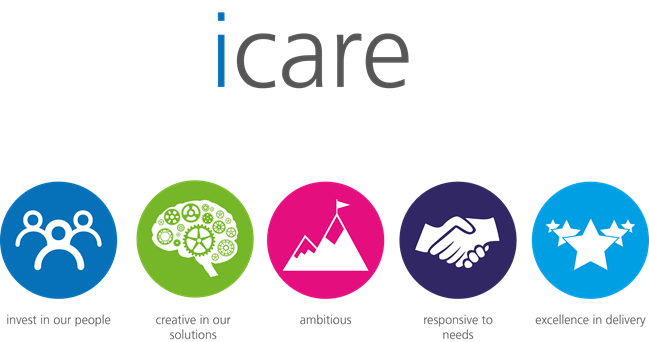 Invest in our people - we are committed to finding and retaining talent, giving people the training and tools they need to be effective in their roles.
Creative in our solutions - we enable networking and sharing of best practice throughout the organisation, including providing forums to highlight issues and find solutions. 
Ambitious - we are always striving to do better and be more proactive, for our staff and for our customers. 
Responsive to needs - we foster a willingness to change and evolve, informed by knowledge and feedback. 
Excellence in delivery - we have high standards which we continually aim to surpass, by having the right people in the right roles, supported by robust processes and procedures.