Our award-winning Service Transformation team has a proven track record of working in partnership with clients to design, develop, implement and evaluate cost effective service transformation projects. We help you to solve problems by delivering new models of care which improve patient outcomes and experience, making services more efficient and sustainable.

We bring:
Knowledge and skills to take on projects at any scale: from changes to particular patient pathways (at specialty or disease level), through service reconfiguration to multi-agency, system-wide integration.




A holistic approach to transformational change that covers culture and consultation; shared purpose; implementation; and accountability, to deliver change which is affordable, deliverable and effective.




Tools and knowledge to deliver new models of care and develop Integrated Care Systems. This includes our robust logic models and evaluation system which helps ICBs fully understand the impact of change and quickly identify the effectiveness of individual interventions. Services also include accelerated learning events, options appraisals and business case development.




Extensive experience of working in partnership with local authorities and providers to transform a range of health care services.




Support to develop sustainable programmes which reduce reliance on acute services, drawing on our experience of delivering diverse redesign projects from telehealth systems to self-management pulmonary rehabilitation programmes.




Detailed knowledge of community, voluntary and third sector providers, investing in programmes that improve the capacity of these organisations to take on a greater role in delivering commissioning priorities.




Close working with private sector partners and national bodies to explore service change built on innovative contracting methods such as outcomes-based commissioning and capitated payments.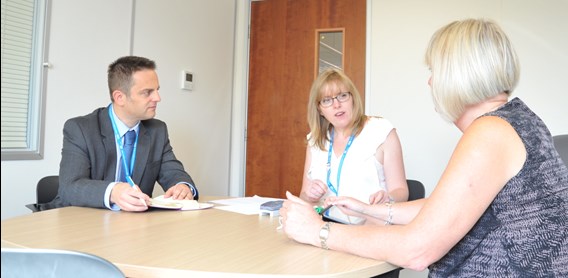 Benefits:
We bring you a pragmatic, practical approach to help you to move from the 'what' through to the 'how'. We don't just stop at strategy, strategic outline case or business case development, we also provide implementation support, project management office (PMO) and evaluation.
Our team combines senior level transformation experience, clinical expertise and direct experience of working for acute trusts, commissioning organisations, local authorities and third sector organisations. They are supported by our 300 clinical staff that provide specialist expertise where needed.
As part of the NHS family, we understand the pressures you face in delivering better patient care alongside greater efficiencies. We have unrivalled expertise in the development and delivery of integrated, cost-effective care across regions - incorporating health and social care, community, acute, mental and physical health services.
In addition to our in house expertise, we have an established network of partners with national and international experience to enhance redesign capabilities where needed.