As the NHS continues on a journey towards digital maturity, the intelligent use of patient data, and other information assets, is fundamental in the creation of sustainable healthcare. Accurate data, intelligent analytics and meaningful reporting all play an integral role in delivering efficient services whilst making informed planning decisions for the future.
Accurate data, intelligent analytics and meaningful reporting all play an integral role in delivering efficient services whilst making informed planning decisions for the future. Making effective use of clinical registries and outcomes is a priority for NHS England, this presents an opportunity to deliver greater understanding of conditions, manage patients more effectively and find opportunities to deliver efficiency savings. Managed correctly, the data within clinical registries provides an invaluable resource to drive local and national understanding that can significantly improve patient care.
However, many clinical registries have been developed independently using disparate, unsophisticated systems. As registries have evolved, many have outgrown their initial functionality and fail to deliver the reporting and analytics required to deliver real change. A lot of systems do not aggregate at a national level and present significant Information Governance risks.

The Arden & GEM Clinical Registries Application
Our clinical registries application puts commissioners and providers in control by combining easy and accurate data capture with individually tailored intelligent reporting. By optimising the use of clinical registry data you will have a wealth of registry and outcomes information at your fingertips that can support improvements across the conditions of specific interest for your health economy.
Each application is collaboratively designed and built to deliver against the individual requirements of your organisation. Our intuitive and user friendly front end application is supported by powerful analytics that deliver valuable intelligence - not just information.
Registries can be built for any disease or condition, with data fields designed to deliver a range of outputs including: improved planning, better management of conditions, cost analysis and opportunity spotting for efficiency savings.
Our web based applications are delivered using the secure N3 network and are fully compliant with Information Governance and data security regulations. All of our solutions offer user permissions structures that ensure data is audience appropriate and also provide an auditing history and backup facility. We also complete extensive 'penetration testing' to ensure that all security requirements are met and surpassed.
By customising our existing registries we deliver solutions that are individually tailored without the costs associated with developing from scratch.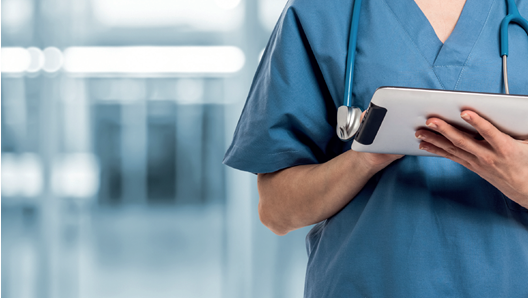 The benefits
Create a future proof repository for data that is structured to deliver the analytics and bespoke reporting required by commissioners and clinicians.
Intuitive, user friendly, web based application that enables easy data capture and data validation that highlights deficiencies and improves data quality.
An application within the NHS network which is secure and fully compliant with all Information Governance and security regulations.
Using the latest web-browsers and therefore utilising the most up to date security protocols.
A flexible solution that can be easily developed to meet your exact clinical registry requirements.
Utilise our 'shared development' model that minimises the requirement for expensive customisation and therefore reduces costs.
A totally managed, complete solution with end to end service
No local installation requirements
Maximise your local opportunity.