Primary care has a fundamental role to play in shaping and delivering the changes identified in the Long Term Plan. Practices will be required to work together to deal with pressures in primary care and extend the range of services delivered through integrated, multidisciplinary teams.
With the development of Primary Care Networks (PCNs), implementation of the new GP contract and a focus on greater collaboration, primary care is at the start of a process to drive delivery of joined up care across local areas. We can support you to achieve at-scale delivery, run your day to day operations as smoothly and efficiently as possible, while extending and improving patient services through intelligent use of data and embracing new technology and ways of working.

At-scale delivery
The move towards greater collaboration and integration, focusing on prevention and personalised care, encourages services to come together to serve a registered population of 30,000 to 50,000. While we recognise that individual circumstances, and local context, require a tailored approach, we have developed a modular framework that can support practices and networks develop a vision for local primary care, agree organisational form and become operational. Alongside a focus on leadership and culture development, we can work with networks to consider what relationships have been built, how data is being used to inform decisions, how digital technology is being harnessed and how to move towards a population health approach.

Business support
Improving care for patients, through extending local services and creating integrated teams, requires practices to have the capacity to focus on designing and leading service improvements. Our range of high-quality, competitively priced and effective business support services enable the smooth running of practices and at-scale collaborations, so that staff have the time they need to innovate and transform.
Support includes:
Payroll and HR
Finance, accountancy and revenue maximisation
IT (telephony, fax and systems support)
Communications and marketing
Governance and risk management
Health and safety
Best value procurement
Policies and procedures.
We can keep your organisation safe and compliant, with all your business support needs met by just one NHS supplier, so you directly benefit from our economies of scale.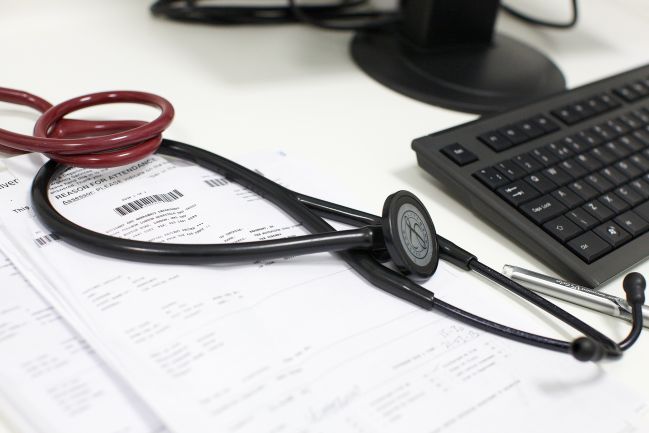 Clinical systems and data
Effective and secure IT systems are essential for efficient and accessible healthcare. We support more than 500 GP sites with service management, service desk facilities, end user support, hosting, network management, field engineering, IG and cyber security. With experience of unifying operating models and implementing single integrated patient record systems across multidisciplinary sites and services, we can ensure you have the right technology in place and are working optimally at a practice, network and system level.
Our business intelligence experts are already supporting clinicians with a range of innovative tools that provide the opportunity for population health approaches, including our award-winning risk stratification solution and intuitive business intelligence system, GEMIMA. Our data and insight enables GPs to view the whole pathway for their patients for improved case management, crisis avoidance and proactive care.

Clinical support
Our medicines optimisation team works with primary care teams across England to provide prescribing support that covers audits and reviews, drug switch programmes, capacity provision as well as a care home medication review service. With expertise from primary, secondary and community care our team can support practices to improve prescribing practice and patient safety while also identifying cost savings.

Activated patients
Creating a sustainable NHS requires the empowerment and activation of patients to better manage their own health, whether that's through behaviour change initiatives or supporting people with long-term conditions. Our multidisciplinary support brings together proven clinical, communications and digital expertise to provide advice and support on all aspects of self-care programme delivery embracing social prescribing, digital therapeutics and behavioural nudge approaches.
Our award-winning social marketing team also works with practices to develop both proactive awareness campaigns that inform patients – from symptom checks to using online services – and behaviour change campaigns that drive patients to take action, such as increasing the uptake of seasonal flu vaccinations.