Our specialists offer both a strategic and operational medicines management service to ensure the use of medicines is optimised throughout the NHS. Our work with local, regional and national organisations enables our clients to get best value for money and comply with latest policy guidance, while patients get the most from their medicines.

We deliver a broad range of medicines management and optimisation services spanning primary care, secondary care, local authorities, care homes and regional NHS England programmes of work.
We bring:
Access to a team of experts offering a full range of prescribing and medicines optimisation services across primary care, secondary care and specialised services. We provide support for local decision-making through individual funding requests, Area Prescribing Committees and policy development.
Specialist software solutions for both primary and secondary care to support cost effective prescribing in line with statutory guidance, alongside strategic advice and analysis to support and improve medicines use.
Evidence-based prescribing support for GPs and providers including access to a qualified pharmacist and pharmacy technician at all times during the working day.
Training for GP practice staff from our highly experienced and skilled team, and regular communication with surgeries and providers to ensure advice is accurate and that prescribing safety issues are managed in a timely manner.
Clinical and non-clinical audits to identify areas where prescribing quality can be improved, together with Quality, Innovation, Productivity and Prevention (QIPP) action planning.
Support for the management of medicines in care homes in partnership with local authorities.
A well-established hub and spoke model where a local presence is retained for functions such as practice support and local networking, with services such as data management and drug reviews performed centrally at scale.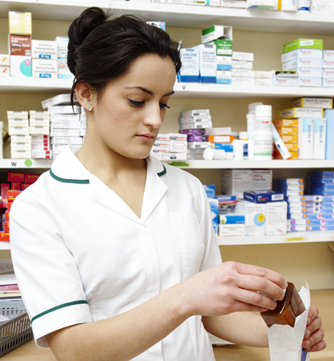 Benefits:
With in-house experts in primary care, secondary care, academic and community pharmacy, as well as project management expertise, our team encompasses a broad skill mix to ensure that your needs are supported now and in the future.
Our varied customer base means we understand the issues and challenges faced within Medicines Optimisation across healthcare economies and we are ideally placed to support ICBs as additional medicines responsibilities are transferred to them from regional and national organisations.
We support a wide range of customers, including the West Midlands NHS England (NHSE) Controlled Drugs Accountable Officer, NHSE specialised services, ICBs, Local Authorities, provider trusts and local health science networks.