Arden & GEM's Head of Equality, Diversity and Inclusion, Usman Malik, has been named as a winner of the Rest Less Star Award at the Healthcare People Management Association (HPMA) Excellence in People Awards 2022.
The prestigious HPMA Excellence in People Awards took place on Thursday 1 December, at the International Conference Centre in Birmingham, to recognise and celebrate the work of HR, OD and workforce professionals across the UK.
Usman was the recipient of a Rest Less Star Award which 'aims to recognise workforce practitioners that do their role brilliantly well'. The judges praised Usman as an exemplary role model and thought leader in his practice and recognised his ability to motivate those around him into positive action. This was evidenced through a variety of examples over the past two years including establishing a reverse mentoring programme for staff within Arden & GEM, and co-developing and delivering the award-winning Black and Minority Ethnic Leadership Development Programme, 'Maximising Your Potential', across multiple trusts and ICBs.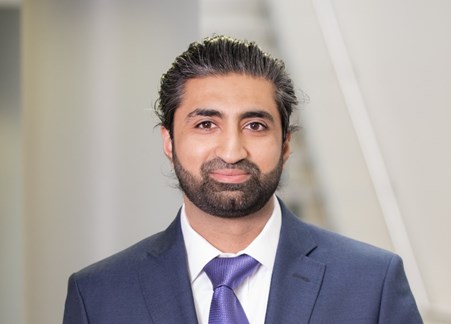 Commenting on the win, Usman said: "I'm absolutely delighted to have won this award. It is an incredibly humbling experience. Thank you to all around me who continue to be my network, support and inspiration. I look forward to working to make a sustainable difference for my colleagues across the NHS."
More information on the awards winners can be found here.