Clinical Commissioning Groups (CCGs) across the East Midlands wanted to ensure that patient transport contracts were providing a high quality and safe service to users.   
The NHS Arden & GEM Commissioning Support Unit (CSU) clinical quality team devised and implemented a quality monitoring model to facilitate transparency and sharing between commissioners and providers. This has directly benefited patients by increasing safety, improving care and improving satisfaction.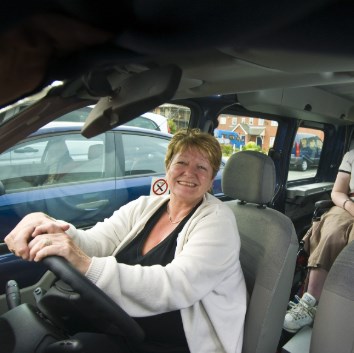 The challenge
Following the Francis Inquiry Report (2013), recommendations were made that commissioners should monitor the performance of contracts through quality information generated by the provider. To support CCGs across the East Midlands to achieve this, NHS Arden & GEM CSU introduced a dedicated nursing post within its clinical quality and contract management teams.
The objective was to improve quality monitoring and drive improvements in two areas:
1) Patient safety – through scrutiny of incidents, identification of lessons learned, information sharing, monitoring staff training and policies and procedures.
2) Patient experience – through grouping patient complaints and concerns (and monitoring progress against identified actions), evaluating patient experience surveys and introducing the 'friends and family' test.

Our approach
By working collaboratively with commissioners, providers and service users, the clinical quality team was able to implement a quality monitoring model across patient transport services. 
This includes:
Monthly Contract Management Board meetings which take place between providers, commissioners and the NHS Arden & GEM CSU contract management team.
Monthly quality sub group meetings that are chaired by the team to bring together providers and Clinical Commissioning Group (CCG) quality leads to review complaints, incidents and action plans.
A monthly quality report template, designed for completion by providers.
Monthly stakeholder and service user forums to allow open discussions between all parties and the swift resolution of operational issues.
Further nursing support is also supplied through provider site visits to review recruitment processes, ensure effective vehicle maintenance processes, observe training courses and identify any areas of poor or unsafe practice. This support has been particularly welcomed by non-NHS providers, who are not always familiar with NHS processes, terminology or ways of working.
"The clinical quality team have developed a truly patient centred approach to collaboratively monitoring our services, with regular proactive action and recommendations. Joint working, and the move towards agreeing shared objectives and improvements, can mean real benefits to patients and professionalism in handling areas of concern. 

Without Arden & GEM CSU's quality group this would not have progressed as meaningfully nor had the wider NHS system involvement and buy-in. Our patient satisfaction survey, and family and friends test findings support that our services benefit from such constant focus and attention."
Chris Dexter, Account Director, NSL Care Services

With a greater number of private companies providing NHS commissioned services, it is imperative that clinicians are involved in contract management. Embedding a nurse within a collaborative contracting team in this way offers a unique and innovative perspective.

The outcomes
The quality monitoring model enables commissioners to gain valuable patient safety and quality information around indicators such as complaint numbers and patient satisfaction levels.
Monitoring of patient complaints and concerns allows themes to be identified, 'hot spots' to be picked up on and providers to be appropriately challenged on the actions they are taking to ensure improvements.
There is robust scrutiny of serious incidents and learnings are shared across organisational boundaries so that the risk of similar future incidents can be significantly reduced.
Monitoring of training provision has also led to a series of improvements. Mandatory training and annual appraisals now take place. Training procedures have also been developed to cover voluntary drivers. 

Next steps
This initiative will be developed further by the team through the introduction and monitoring of local CQUINs within the patient transport services contracts. Providers have also committed to improve their complaint processes by using the Patient Association's good practice standards for NHS Complaints Handling.
"I have been extremely impressed by the dedication of the clinical quality team in working with CCG employees and the provider to create a robust quality monitoring system.  

I am now able to look at a variety of quality metrics and know that where issues arise the correct procedures are followed to look at the reasons and the actions required to rectify.  I believe that patient and client experience has improved greatly as a result of the improved visibility of quality."
Lynn Wilmott-Shepherd, Commissioning and Delivery Director, NHS Erewash Clinical Commissioning Group 

More on this service