Milton Keynes Clinical Commissioning Group (MKCCG) needed to consult its patient population on multiple proposed service changes designed to reduce costs while maintaining high quality, efficient care.
The changes affected a variety of areas including some types of surgery, podiatry and hearing services as well as the supply of certain medicines. Tight timescales led the CCG to commission one engagement and consultation project to cover all the changes in one go. NHS Arden & GEM Commissioning Support Unit developed and delivered a comprehensive engagement and consultation programme, incorporating essential face to face engagement as well as quantitative consultation. This approach gave the CCG robust findings on which to base its policy decisions.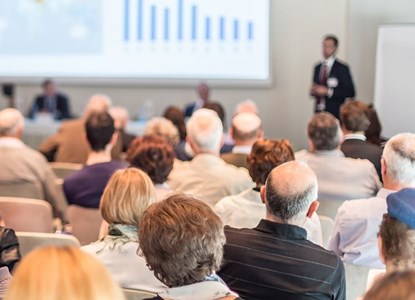 Understanding the challenge
Like many CCGs, MKCCG was faced with significant financial challenges. To identify where efficiencies and improvements could be made, the CCG audited the clinical policies in use across the region, and found that some needed updating in line with latest national research, innovation and clinical opinion. For example, in some areas, the CCG was not capitalising on newer, less invasive treatments that have been shown to improve outcomes for patients and reduce costs.
Following this review, MKCCG sought help from Arden & GEM to deliver a fast-paced consultation to cover service changes in the following areas:
Podiatry
Over the counter medicine and supply of medicines
Adult hearing service
Procedures of low clinical value
Prescription of gluten free products
Potential changes to community beds
Repeat prescriptions.
The window of opportunity to deliver the required savings was limited.  As such, the consultation timeframe was very tight which ruled out the option of running a series of consultations for the different services. The CCG needed a time-efficient solution which would not compromise the quality and robustness of the engagement and consultation.

Developing a solution
Arden & GEM's engagement team developed a strategy that would incorporate appropriate levels of engagement with special interest groups, as well as consultation with the wider patient population. The approach was designed to secure input on every strand of the proposed changes.
We began with a stakeholder mapping process to identify a wide variety of stakeholders and the best way to engage and consult with them. This led to the creation of a comprehensive stakeholder database including all statutory stakeholders, partners, and organisations able to cascade to large numbers, as well as smaller groups and individuals. The database included seldom heard groups who represent the nine protected characteristics in accordance with the Equality Act 2010.
Pre-consultation engagement:
We set up two engagement events, which opened with a presentation explaining the proposals, so participants could give feedback from an informed perspective.
We held table-top discussions, with experts from each service area moving from table to table, giving everyone the opportunity to ask questions and offer feedback on all aspects of the proposals. We then produced a report summarising the engagement.
Consultation:
Following the engagement, we carried out a full public consultation, covering both qualitative and quantitative methods. Given the complexity of the consultation, we carefully designed a patient questionnaire to explain the proposals, with colour-coded sections for different service areas to make it easier to respond to the different aspects. All respondents were asked to answer questions about the principles behind the proposed changes and fill in the equality data. They could then choose whether to answer some or all of the service-specific questions. The questionnaire was sent to all relevant parties on our comprehensive database, including seldom heard groups, supported by Milton Keynes Healthwatch.
A series of public meetings was held, based on the format used in the pre-consultation phase. We also attended existing meetings of community and directly affected patient groups.
To maximise the number of people taking part in the consultation, the Arden & GEM communications team also promoted the consultation through local media relations and social marketing.

Outcomes
The engagement and consultation period ran from January to March 2017. Four public meetings were held to enable face to face engagement and consultation, with a further 19 meetings organised with organisations and community groups, supported by Healthwatch.
Over 700 hard copies of the consultation document were sent out, with almost 200 organisations also sent a link to the consultation electronically for onward distribution. Media relations to promote the consultation led to four newspaper articles and eight radio interviews, reaching a total audience of 504,752.
This was supported by social media engagement, with 114 posts made on Twitter and Facebook about the consultation.
The questionnaire received 425 responses, and the CCG received written responses from eight organisations and six individuals. These responses were combined with the outputs of the community and public meeting discussions to provide Milton Keynes CCG with a comprehensive consultation report.
Although the timeframe and complexity of the multi-service consultation was challenging, giving patients a broader perspective and setting specific proposals in context within the wider financial challenges helped to give the CCG a more rounded view from those directly and indirectly affected by the changes.
Milton Keynes CCG has reversed its proposals for changes to audiology services, having gained a better understanding of the implications following the consultation process. Some of its other proposals have been implemented while others are still being worked on in light of national and local guidance.
"The professionalism, expertise and people skills of the Arden and GEM engagement team helped to make the pre-consultation engagement and consultation process a success, and provided a resource upon which the CCG could rely."
Richard Alsop, Director of Programme Delivery, NHS Milton Keynes CCG
 

More on this service