NHS Arden & GEM CSU's Performance and Procurement Team overseas acute NHS Provider contracts with a total value of approximately £665m. We provide expert qualitative, technical and financial support to Clinical Commissioning Groups across the country.
When one service provider consistently failed against a national target, we successfully intervened on behalf of our client, resulting in improved performance and a better service for patients.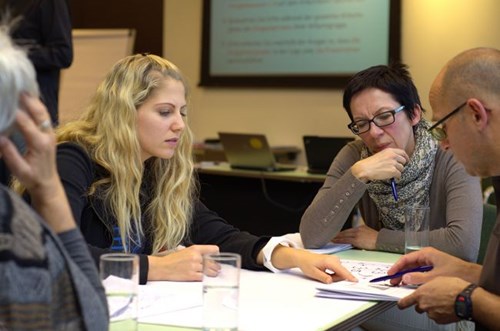 The challenge 
Through proactive contract monitoring we identified an acute NHS provider that was consistently failing a national cancer waiting times' target, despite assurances at the monthly provider/commissioner meetings that this would be rectified.

Delivering the solution
On behalf of our client we produced the appropriate contract notices and facilitated a meeting between the commissioner and provider to agree the development of an action plan. Once the plan had been developed by the provider and approved by the CCG, we monitored the implementation of the actions, including key milestones to improve performance, and reported progress to the CCG at monthly review meetings.
As breaches relating to some of the patients were shared between the Acute Provider and a nearby NHS Acute Tertiary Unit, we also facilitated a meeting between these two organisations. This opened lines of communication between the providers, resulting in a reduction in waiting times for those patients requiring an onward referral. We also collaborated with the local provider in reviewing the patient pathway, leading to a reconfiguration of the diagnostic elements to shorten the overall service delivery time.
When milestones were not being achieved, we advised the commissioner of the appropriate contract management route and sanctions which could be imposed on the provider due to the failure to deliver against agreed milestones.

The outcomes
Through effective provider contract management, patients were diagnosed and treated in accordance with nationally specified best practice. We continued to monitor progress for three months after the provider achieved the target, to ensure that the actions were embedded into the service delivery process.
By ensuring that the failing Operating Standard was appropriately tackled through effective contract management, we were able to secure improvements in the quality, cost-effectiveness and value for money of the service commissioned by the CCG.

More on this service