Continuing healthcare (CHC) is a complex area of service delivery that requires robust management to ensure your provision is efficient and equitable for those with long-term complex health needs.
We help to empower patients, improve their experience and deliver personalised care through assessment, review and care planning with a focus on quality of care. We offer a flexible modular approach of solutions for each step of the full lifecycle of CHC and funded care pathways.
Our support includes:
CHC and funded care - specialist expertise delivered across specific steps or end-to-end along the entire pathway
Clinical audit and review - ensuring standards and procedures are adhered to, with patient outcomes the focus of each step of the pathway
Finance - audits, CIP and QIPP and transactional (billing and invoicing)
Market development and procurement - brokerage at scale and consolidating contracts to support the procurement and management of providers
Bespoke technology packages - case management and dynamic purchasing systems
Data and analytics - referral information type and source; waiting times, equality and inclusion; time to offer, time to placement, cost and frequency of changes in needs
Training and development - for all staff involved in the CHC process.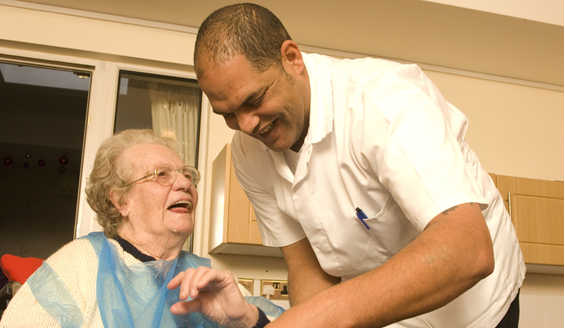 Our key strengths and expertise:
As one of the largest providers of funded care services in the UK, we deliver services at scale, aligned to best practice and tailored to match all relevant frameworks and legislation while access to large datasets enables invaluable benchmarking and analysis of trends. We provide specialist multidisciplinary expertise and work in close partnerships with local authorities and care providers. Our support provides easy access to additional specialist capacity (such as in liberty protection safeguards) and utilises market leading technology for purchasing and case management to enable efficiency.