Arden & GEM provides Continuing Healthcare (CHC) services that deliver the expertise and capacity required to help you resolve all your service challenges. Our modular approach provides a fully outsourced CHC service, dedicated CHC expertise for specific projects, or ad hoc support depending on your needs.

Our clinically-led CHC services are delivered by a team of expert clinical health and social care managers, who have been at the forefront of providing input into the national CHC assurance framework. All our services are fully compliant with CHC eligibility statutory responsibilities and deliver assessments, case reviews, dispute management and comprehensive reporting.

We bring:
Clinically-led CHC services, delivered by a team of expert clinical health and social care managers, who have been at the forefront of providing input into the national CHC assurance framework.
A flexible and responsive approach. Our modular structure provides both specific project support as well as experienced end-to-end CHC services to help you remain compliant with the national framework and identify financial efficiencies to ensure best value.
Review and diagnostics services, including diagnostic visits and process reviews, evaluation of case review flow and capacity planning.
A full suite of CHC delivery services from nurse assessments, issue resolution and change management to quality compliance and back office support.
Access to BroadCare, the highly effective, proven, specialist software that supports every part of the NHS Continuing Healthcare process. Benefits include hospital referrals that are only accepted with the appropriate paperwork, direct scheduling of appointments and systemised reporting of recommendations to CCGs.
An established framework of providers offering nursing capacity on a 'cost per case' basis to manage or eliminate the growing case backlogs many CCGs face.
Specialist multi-disciplinary expertise and an established process for managing Personal Health Budgets.
An experienced team with the skills and expertise to support the procurement and management of providers, as well as implementing cost reduction schemes.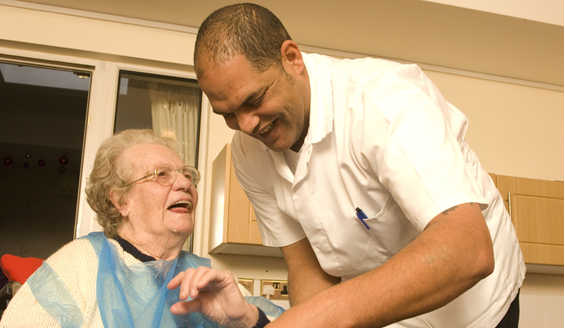 Benefits:
Our unique CHC operational model optimises service quality, consistency and affordability.
Our central administration hub manages the paperwork and administrative processing for all CHC clients from point of referral to invoicing. Specialist clinical staff are therefore free to focus on delivering care to patients at a local level.
By establishing a consistent process and a more mobile and agile workforce, patients are assessed more quickly and receive the same high quality of care regardless of where they live.
Our scale gives you access to an unrivalled range of specialists who have a wealth of knowledge and direct experience of overcoming CHC challenges, with the added benefit of flexible capacity to manage peaks and troughs.
With a strong focus on quality assessments and reviews, we also ensure our highly productive team delivers services efficiently, mindful of your budget.
Working with Arden & GEM gives you peace of mind that you have the expertise and flexibility required to maintain a high quality, efficient and cost effective CHC service, reducing your need for in-house staff.