We are pleased to announce that Alison Tonge has been appointed as NHS Arden & GEM's new Executive Director of Strategy and Innovation.
In this newly created role, Alison will be responsible for ensuring our organisational strategy, innovation process and planning approaches are robustly developed and delivered. She will work closely with colleagues, customers and partners to refine our strategy and develop product and service offers that deliver best value for both Integrated Care Systems and NHS England.
Alison initially joined Arden & GEM in January 2022 as Director of Integrated Service Development. In this role she successfully delivered an organisation wide transformation and new product development program to build new services to support improvements in population health, integrated care and delivery of the triple aim duty. She brings over 30 years of NHS experience, including senior leadership roles within NHS England, provider Trusts, Canadian integrated care system and the private sector.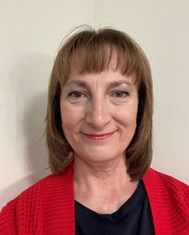 Alison said: "I'm genuinely thrilled to be offered this new role in Arden & GEM. I'm excited about our future direction and working with such talented teams. I'm looking forward to helping to add value and support our partners with their challenges"