Arden & GEM's Director of Business Intelligence and Provider Management, Helen Seth has taken part in a roundtable for Raconteur's latest report in The Times on the 'Future of Healthcare'.
Focusing on health inequalities, the roundtable brought together data and digital experts from the commissioning support sector with geospatial intelligence experts, Esri, to consider whether the shift to digital healthcare risks widening the inequalities highlighted during the coronavirus pandemic.
Panellists were asked a range of questions covering learning from the past year, use of data and the increase in digital delivery.
Commenting as part of the roundtable, Helen said, "We have established ways in the NHS to look collectively at how we segment the data to look at factors that disadvantage some populations. We've been able to put the learning from COVID on top of this to enhance that level of understanding further. But I think it will continue to evolve; there will always be unknowns. The issue for us is to keep working together to speed up the pace at which we increase our level of understanding. This is not a start-and-finish situation."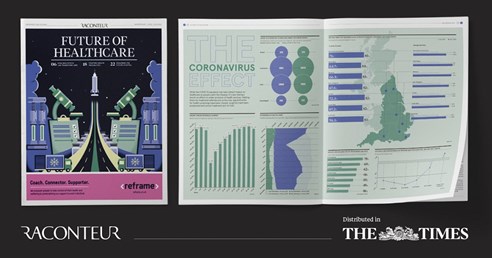 The full report was published in The Times on Thursday 25 March and is available to view here.