Arden & GEM's Procurement team has launched a Contract Management Portal that enables health systems, and their component organisations, to deliver effective contract lifecycle management to increase efficiency, streamline processes, and reduce risk.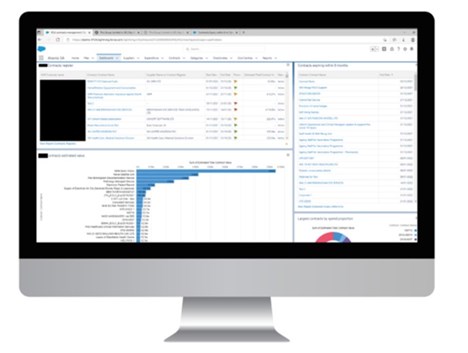 With contracts governing over 95% of transactions and value in the NHS, these pivotal documents define how health systems and component organisations operate. Yet in many cases leveraging the full value of contracts is hampered by fragmented processes, poor visibility and suboptimal reporting.

Working in partnership with Atamis, we offer a contract management repository and management tool designed specifically to empower the NHS to deliver efficiency throughout the strategic sourcing cycle. Our contract management tool allows customers to view all of their contacts in one database which can be accessed across multiple organisations within an Integrated Care System.
To find out more about the Contract Management Portal please visit our service page by clicking here.
Or alternatively please email us at contact.ardengem@nhs.net