An innovative Leadership Development Programme has been shortlisted in two categories at the upcoming Nursing Times Workforce Awards.
The collaborative project, delivered by Arden & GEM and Newcastle upon Tyne Hospitals NHS Foundation Trust, has enabled both organisations to be shortlisted in the Best Employer for Diversity and Inclusion category and the Best Workplace for Learning and Development category.
The shortlisted project delivered a leadership development programme specifically designed to unlock the potential of black and minority ethnic staff while creating a fair and equitable high-performance culture. The programme was delivered to over 50 staff members of Newcastle upon Tyne Hospitals NHS Foundation Trust and received overwhelmingly positive feedback – with several participants successfully achieving promotions after completing the programme.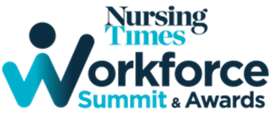 The Nursing Times Workforce Summit and Awards aims to bring together peers to tackle current workforce challenges as well as recognising best practice from organisations that have made a positive impact to the profession. The awards recognise the brightest talent in workforce planning and highlights those making a difference in recruitment, staff retention, wellbeing and inclusion.
Winners will be announced at the awards ceremony, taking place on Tuesday 22 November 2022 at the Hilton London Metropole.
You can read more about our Black and Minority Ethnic Leadership Development Programme here.
More information on the HSJ Award Finalists can be found here.