An innovative Leadership Development Programme has been shortlisted for a prestigious HSJ Award.
The collaborative project, delivered by Arden & GEM and Newcastle upon Tyne Hospitals NHS Foundation Trust, has reached the finals in the NHS Race Equality category. This HSJ award recognises initiatives which either identify and tackle ethnic health inequalities for patients and communities; or promote race equality and inclusion within the workplace.
Our shortlisted project delivered a leadership development programme specifically designed to unlock the potential of black and minority ethnic staff while creating a fair and equitable high-performance culture. The programme was delivered to over 50 staff members of Newcastle upon Tyne Hospitals NHS Foundation Trust and received overwhelmingly positive feedback – with several participants successfully achieving promotions after completing the programme.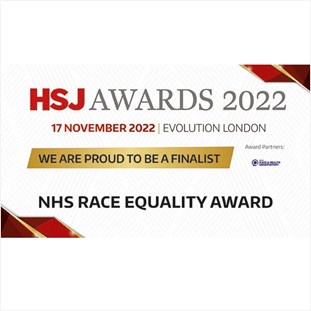 Over 1000 entries were made to this year's HSJ awards programme. An esteemed judging panel has selected 218 finalists that have 'displayed outstanding contribution to healthcare and earned their position to showcase their achievements on a national platform'.
Shortlisted organisations will present their entry to a judging panel (virtually) in September, with overall winners announced at the HSJ Award ceremony held at Evolution, London on 17 November 2022.
You can read more about our Black and Minority Ethnic Leadership Development Programme here.
More information on the HSJ Award Finalists can be found here.