Senior Prescribing Advisor Rupesh Thakkar, Medicines Optimisation Lead Pharmacist – Primary Care at NHS Arden & GEM CSU, has been invited to join fellow pharmacists plus a pharmacy technician to speak at a free Electronic Repeat Dispensing webinar for healthcare professionals.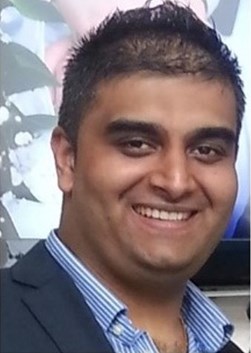 Two thirds of prescriptions issued in primary care are repeat prescriptions. In response to COVID-19, GP Practices in England are being asked to consider putting suitable patients on Electronic Repeat Dispensing (eRD).
eRD enables:
A reduction in workload for GP practices by optimising the repeat prescriptions process
A reduction in footfall/contact with GP practices to support social distancing as a response to COVID-19.
Rupesh Thakkar, Medicines Optimisation Lead Pharmacist – Primary Care said
"COVID-19 has hastened the need to utilise the technology which can keep both patients and those working in healthcare as safe as possible, and eRD definitely plays an important role in this".
The East Midlands and West Midlands Academic Health Science Networks (AHSNs), Midlands & Lancashire Commissioning Support Unit and Arden & GEM Commissioning Support Unit are working together to provide support for eRD. Arden & GEM CSU has created a Standard Operating Procedure (SOP) for eRD in general practice which has formed part of the set of resources available on the regional future NHS Platform. The webinar will focus on the content and implementation of this new SOP.
The Midlands Medicines Optimisation Webinar for Implementing and Scaling up Electronic Repeat Dispensing (eRD) is an interactive Q&A session taking place on:
Tuesday 19 May, 11am – 12noon
Thursday 21 May, 2pm-3pm.
During the webinar the collaborative organisations will also launch the new eRD support email hotline and Midlands eRD resource sharing and discussion area on the NHS futures platform.
REGISTER NOW - Please register for one of the above webinars and to access resources that will be made available following each session.
If you are unable to attend but would like to receive a recording and have access to the resources please also register.

If you would like to find out more about this webinar, please email mlcsu.erd@nhs.net
In summing up this webinar, Mahesh Mistry - Associate Director Medicines Optimisation & Individual Funding Requests at Arden & GEM CSU said
"eRD has the ability to make a significant contribution to healthcare professionals which will ultimately benefit patients – and I am delighted that the AHSNs and CSUs will be sharing their expertise and learnings in what promises to be a hugely valuable webinar"