The new Arden & GEM Organisational Development (OD) Consultancy launched this week to deliver solutions that apply behavioural science to organisational and system challenges.
In a rapidly evolving healthcare landscape, all NHS organisations need to create an environment where people can do their best work. Arden & GEM's experienced OD specialists will be supporting customers across eight interdependent organisational development domains covering:
culture and values
structure
systems and processes
staff engagement
leadership
skill development
coaching and mentoring and
staff wellbeing.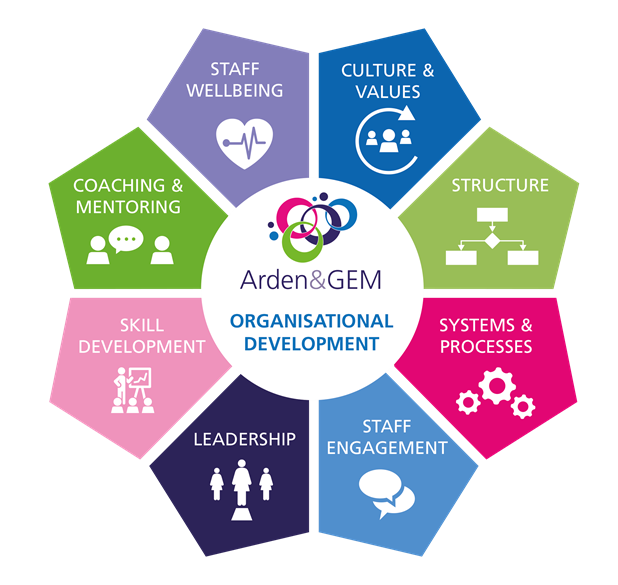 Davo Ruthven-Stuart, Head of OD Consultancy commented:
"I am excited to announce the launch of Arden & GEM's OD Consultancy which will build on the organisational development support we already provide for a range of NHS organisations. With so much change within the health and social care landscape, we have worked with clients to build a portfolio of services that meet customer needs and will enable teams, organisations and healthcare systems to build the capacity and capabilities required for collaborative working and achieving shared goals."
Find out more about the services available click here. 
Or contact Davo Ruthven-Stuart directly at: d.ruthven-stuart@nhs.net