Rose Taylor, Healthcare Solutions Director, Arden & GEM, has been invited to speak at the upcoming Amazon Web Services (AWS) Public Sector Day 2023 (London, 21 March 2023).
The event is dedicated to helping public sector organisations use technology to achieve more with less through the current challenging conditions and will include customer keynotes, breakout sessions, hands-on workshops, networking hubs, and more. It's designed to support leaders and architects of public sector transformation explore new cloud capabilities and optimise expenditure.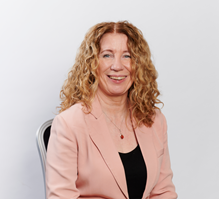 20+ breakout sessions will cover topics ranging from artificial intelligence and big data analytics, to service transformation and skills empowerment. Rose will join the 'Integrating health and social care' breakout session (11:45am - 12:30pm) where a panel of experts will discuss building a single view of the citizen / patient and using that to plan for demand. The session will also explore how using data and digital tools can facilitate wellbeing and reduce the burden on NHS.
The event is free to attend for public sector employees - to find out more about the event and/or register click here.