Our Associate Director of Advanced Analytics - Jess Hicks, has been invited to speak at the NHS Data and Information Virtual Congress on Tuesday 1 September, where Jess will be talking about a national population segmentation analysis dashboard.
As health and care systems seek to make better use of data to improve planning and decision-making, a new population insight tool has been made available to NHS commissioners. NHS Arden & GEM CSU has been working in partnership with NHS England and Outcomes Based Healthcare (OBH) to develop and build a national population segmentation analysis dashboard.
The dashboard is available to all users of the NHS Viewpoint performance portal and will play a key part in helping systems move towards a Population Health Management approach. Based on the Bridges to Health segmentation model, the dashboard uses 14 national datasets to enable analysis by core population segments. Segments can be viewed at a regional, STP, CCG and PCN level with visualisations for age, ethnicity, deprivation, spend, prevalence and utilisation.
Find out how the dashboard includes a COVID-19 view and has already support advanced analytics units to build risk and probability models, particularly around vulnerable patients.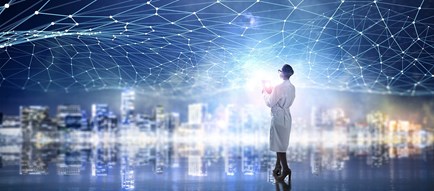 The conference will provide delegates with a high-value research and development platform, where the UK's leading healthcare data professionals will share best practice from across the UK and further afield.
NHS Digital is on a mission to empower and improve the way the NHS uses data by being a supportive pillar in the implementation of world-class data and analytics services through the highest level of skills, expertise, tools, techniques and technology, which has been set out in 8 key objectives that represent the roadmap to improving the use of data and information in health and care.
To find out more or book your place on the webinar please click here 
Places are limited.