As part of the Avoiding Unplanned Admissions Enhanced Service, GPs needed to find better ways to deliver their risk profiling responsibilities. 
NHS Arden & GEM Commissioning Support Unit developed a suite of risk stratification tools to enable GPs to proactively manage their top 3% of patients at-risk of avoidable hospital admission or A&E attendance.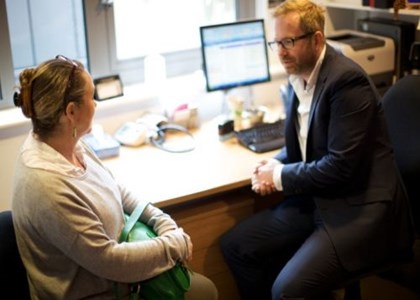 The challenge
According to the Department of Health, 70% of the NHS budget is spent on over 15 million people in England living with a long-term condition. The Unplanned Admissions Enhanced Service was designed to deliver both efficiency and better care for patients, focusing on those with complex health needs who were most likely to have an unplanned hospital admission. 
With the onus on practices to identify those patients most at risk of unplanned admissions, the business intelligence team within NHS Arden & GEM CSU developed a unique set of algorithms which would allow GPs to identify and monitor this cohort.

Our approach
Arden & GEM's business intelligence team has integrated a leading risk stratification approach within its bespoke healthcare intelligence tool, GEMIMA.
Our risk stratification tool utilises the population profiling and risk markers developed by the Johns Hopkins Adjusted Clinical Group (ACG) System. Rather than focusing on specific diseases or episodes, this system encourages a holistic view of the patient, including co-morbidities that could affect commissioning and care management decisions.
The service is available within GEMIMA, our leading healthcare business intelligence system which enables GP practices to understand registered patients in a very different way - who are the most expensive patients, who is presenting at A&E and what are the prescription patterns over a given period.
Using primary and secondary care data, as well as real-time information on admissions, the reporting features enable GPs to build registers of high-risk patients and drill down to view individual care pathways.  The tools also inform practices if any at-risk patients have attended A&E or been admitted as an emergency within the last 24 hours.
In this way, primary care healthcare professionals can gain essential insight into how they might consider modifying care plans and pathways to improve self-care, reduce, GP appointments and hospital admissions, and support patients' needs in the most cost effective way.
To maximise use of the system, we encourage a clinician, practice nurse and practice manager in each practice to be trained to use the tool. In our experience, this combination of skills and expertise works well and ensures the data is included as part of a practice's in-house patient review meetings.

The outcomes
Risk stratification reporting is already widely in use by GP practices to deliver the following benefits:
Enabling GPs to identify their top 3% of patients at highest risk of unplanned hospital admission
Enabling GPs to deliver better proactive care to those who need it
Providing the relevant clinical information to support care management.
As confidence in using the tool has grown, practices are finding new ways to use the data, particularly when combined with the more complete set of business intelligence information accessible through GEMIMA. For example, one GP has looked at all his patients taking a combination of medication with 15 or more active ingredients. These were reviewed with the pharmacy team, leading to a reduction in medication worth approximately £5,000 per patient, per annum.
But risk stratification is about more than saving money. One practice identified a spike in a patient's risk score following several emergency admissions. It transpired that the patient, who had terminal cancer, had chosen not to continue with their medication but hadn't shared the decision with clinicians or family, leading to a cycle of deterioration, hospital admission and treatment. Having identified the root cause, the practice was able to involve the end of life care team, who could provide the right care in accordance with the patient's wishes.
"My practice reviewed the list of highest risk stratified patients against our own list of patients at risk of unplanned admissions. We found 27 patients who had a risk of 75% or greater of a hospital admission in the next 6 months who were effectively 'off our radar'. This included patients having chemotherapy that we were unaware of, and patients on multiple medications with poor control of long term conditions. We have now added these patients to our proactive care list and fully anticipate being able to manage their care better and more efficiently. This would not have happened if we didn't have access to GEMIMA."
Dr Tony Penney, Lakeside Surgery
 

More on this service