Winter is a time when Accident and Emergency (A&E) departments come under increased pressure, with seasonal illnesses such as flu and norovirus placing extra strain on already-stretched resources. 
With every attendance at A&E costing £68, regardless of whether any treatment is required or not, there is an urgent need to ensure people only come to A&E when it is a genuine emergency. 
To tackle misuse of A&E, NHS Arden & GEM Commissioning Support Unit (CSU) strengthened the impact of NHS England's winter pressures campaign at a local level by developing an integrated regional campaign on behalf of 14 Clinical Commissioning Groups (CCGs).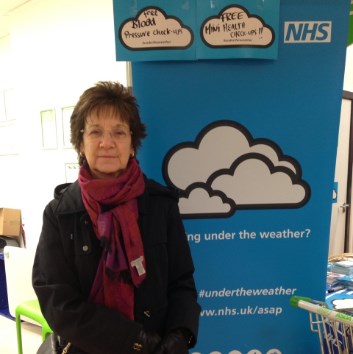 The challenge
With every attendance at A&E costing £68, regardless of whether any treatment is required or not, there is an urgent need to ensure people only come to A&E when it is a genuine emergency.
Combined with the seasonal rise in illnesses, one of the main reasons A&E units are under such pressure is because members of the public don't fully understand the alternatives available to them, particularly outside normal GP hours. Highly qualified pharmacists are underused, with many people unaware of the level of training, depth of knowledge, ability to consult privately and the prescribing capability of a fully qualified pharmacist. 
It was clear that tackling winter pressures was going to require as much focus on building the profile of pharmacy services as providing proactive self-treatment advice on minor ailments. 

Our approach
When NHS England launched its winter pressures campaign in 2014, NHS Arden & GEM CSU identified an opportunity to increase the impact locally by adapting the campaign for a number of CCGs. We worked in partnership with CCGs, local authorities, Healthwatch teams and health service providers to enhance the reach of the campaign and give it an authentic local focus.
The four month campaign aimed to educate people about the alternatives to A&E, particularly pharmacy services. It also highlighted the importance of seeking early health advice, encouraging people to access the right service at the right time. 
"Instead of CCGs having to come up with costly, individual solutions for their own area, we were able to take a cross-regional approach, freeing up more resources to allow CCGs to get involved with direct patient engagement on the ground. By adapting the overall campaign messaging and branding, and making it locally relevant, costs were minimised while effectiveness was enhanced."
Elise Barker, Associate Director of Engagement, Communications and Marketing, NHS Arden & GEM CSU
The main activity centred on an 'Under the Weather?' health bus, which toured shopping centres, libraries and areas with a high footfall. Members of the public were invited onto the bus to find out more about local health services and were offered a 15 minute private consultation with a pharmacist including completing a mini health-check. We also handed out scratch cards which asked people to choose the appropriate service for a range of conditions. 
To reach carers, engagement events were held at six large employers in the region including Derbyshire County Council, Jaguar Land Rover and Next Retail.  
Facebook, Twitter and YouTube were used to drive people to attend local events and share key messages about self-care and pharmacy services. This included timely reminders via Facebook and twitter, including weather warnings, updates on seasonal illness trends and 12 tips for self-care during Christmas and New Year.
As well as localised videos, we produced a fun animation titled 'Winnie's Winter Woes', which encouraged people to use the 111 number for non-urgent advice on medical issues, as well as other local services such as pharmacies and walk-in centres. 

The results
During the campaign we held 36 patient engagement events, carried out over 1,000 mini health-checks and saw more than 3,000 scratch cards being completed. The campaign reached an audience of over 10 million via Facebook, Twitter and YouTube, while widespread media coverage reached 1.1 million people.
Our commitment to taking a local approach to a national campaign ensured there was maximum impact and value. It helped to educate people about appropriate use of A&E and establish pharmacies as a trusted source of health advice, with the aim of instigating long-term behaviour change. 
"Healthwatch Lincolnshire was keen to support Arden & GEM's 'Under the Weather?' campaign, recognising the hard work put into organising the events across the county. Events and campaigns such as this are always beneficial to both patients and our wider health infrastructure. We appreciated the opportunity to obtain patient stories as a result of this activity and thank the CSU for working across agencies."        
Nicola Tallent, Senior Engagement Officer, Healthwatch Lincolnshire

More on this service