Arden & GEM's Medicines Optimisation in Care Homes (MOCH) team provided interim support to South Warwickshire Primary Care Networks (PCNs) by undertaking medication reviews for care home residents.
Over a two-month period the CSU team completed 49 medication reviews for high risk patients which resulted in 87 medication interventions. This specialist service ensured medicines were taken appropriately to keep residents safe, reduced hospital admissions and delivered valued support to care homes. The additional capacity provided to PCNs also supported delivery of the Network Contract Direct Enhanced Service.
The challenge
With many care home residents having multiple and complex conditions that can change over time, regular medication reviews ensure that the medicines prescribed to treat these conditions are being used safely and appropriately to protect patients from harm and meet their healthcare needs.
Due to the COVID-19, PCN and practice pharmacists were required to re-prioritise their work and focus on the pandemic response, in particular the vaccination programme. This resulted in a gap in supporting care home residents and additional support was needed to provide medication reviews to these higher risk patients including:
New residents
Existing residents who had been discharged from hospital
Those on high risk drugs.
Our approach
With significant experience of delivering medicines optimisation to care home residents, our MOCH pathway trained pharmacists built upon existing local relationships, to rapidly mobilise a two-month project to deliver care home resident medication reviews.
Establishing the service
The team began by engaging with all six PCNs across South Warwickshire to explain the service and referral system, which was run through a central mailbox, and agree a standard approach to recording and reporting.
Liaison was also undertaken with practices to understand their existing procedures for referrals, tests and ward rounds so that the service could work seamlessly alongside existing provision. Access to clinical systems was also established with appropriate information governance in place.
Review process
Once referrals had been received, GP notes were reviewed, and care homes were contacted to book in the medication review. Medication reviews were undertaken remotely, with support from a carer or nurse at the home.
The pharmacist reviewed the medication administration records (MAR) with the nurse/carer via a telephone call and, where needed and appropriate, conversations also took place directly with patients. All details of the consultation were documented in the patient's notes and any follow up queries, referrals or blood tests were managed by the team.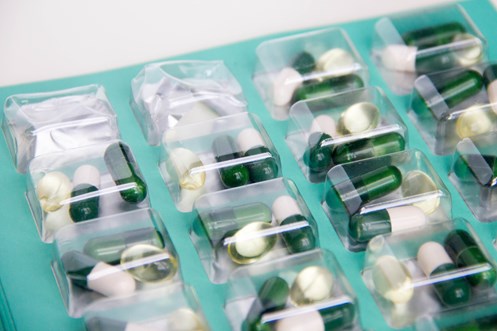 Keeping patients safe
With a focus on patient safety, the team ensured – as part of the review process – that all the appropriate documentation, such as discharge letters, were available and that any gaps were promptly followed up and added to the patient's notes. This process resulted in some medications being stopped or started, with support provided to the care homes to manage any changes.
The outcomes
Over the two-month period from February to March 2021, the MOCH team:
Received 49 referrals, all of which resulted in completed reviews
Made 87 medication interventions to improve the quality and safety of medicines being used
Using the CSU's bespoke tool for recording and measuring the impact of interventions, the team was able to demonstrate that savings of £995 in avoided hospital admission had been achieved.
Feedback from both care homes and GPs has been incredibly positive with both groups commenting on the usefulness and helpfulness of the service and the impact it has had on keeping residents safe.
"I am finding this service from you immensely helpful – I am very grateful."
South Warwickshire GP
Care homes were also able to access the service for ad hoc queries and advice, for example support in reordering prescriptions, which offered additional benefit to the homes and also helped to improve relationships between care homes and GP practices.
The MOCH team was able to rapidly align itself within the practice and PCN teams and help them support the care homes within their footprint. Although this pilot has come to an end, it has demonstrated – in a short period of time – that this is a valuable service that can support an incredibly vulnerable cohort of patients and be successfully implemented across any region.
Find out more about our medicines optimisation service here.