NHS Warwickshire North Clinical Commissioning Group (CCG) is committed to public and patient involvement in the development of its clinical strategy. To ensure delivery of patient centric services, an extensive engagement programme was developed to involve as many people as possible at all stages of the commissioning cycle. 
Public and patient views were sought through targeted engagement events and surveys with results feeding directly into the CCG's 'Vision for Quality' commissioning strategy. The outcome is a clinical strategy that has been strongly influenced by patients and carers and that delivers health services built around the needs of the population.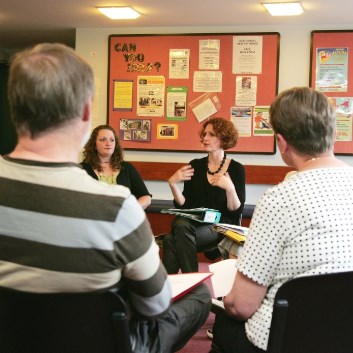 The challenge
NHS Warwickshire North CCG needed to identify and engage with the public, patients, carers and voluntary groups (including those who had been involved with specific health services within the past 18 months). 
The CCG was also keen to engage with as many seldom-heard groups as possible, as part of its "duty to involve."

Our approach
Market research was undertaken to map stakeholder groups relevant to key service areas including urgent and emergency care, stroke and end of life care.  This focused on voluntary and community groups linked to the key health service areas under consideration and also sought the inclusion of seldom-heard groups. 
Invitations and posters were produced and distributed to target groups as well as individuals who had attended previous events. Promotional materials were also distributed via GP surgeries to attract a cross section of the population. 
Invitees were contacted by email and telephone to maximise attendance levels.  NHS Arden & GEM Commissioning Support Unit managed the events to provide structure and consistency.  Detailed notes of the feedback provided by participants were taken and checked for accuracy by both patients and clinicians.  Feedback was then circulated to all attendees to provide a record of their participation.
Opinions and suggestions from events were categorised into key themes and the client was provided with a thorough engagement report. This included an overview report and individual reports for each key service area.

The outcomes
Over 140 people attended three events (including representation from seldom-heard groups).
The public and patient involvement programme delivered documented evidence of engagement with patients and carers that has directly informed the CCG's clinical strategy.
Positive feedback on the engagement activities was received from patients, carers, clinicians, the CCG, the Health Overview Scrutiny Committee and Healthwatch. 

More on this service