As part of a review of community dental services, NHS England wanted to ensure that any variations or inequities in service delivery were understood and could inform future changes. 
NHS Arden & GEM's engagement and communications specialists were commissioned to design and deliver a comprehensive patient and public engagement study. With a focus on gaining open and expansive responses from vulnerable groups, a four month programme of one to one interviews, focus groups and questionnaires was developed. 
Over 218 interviews took place, with an in depth analysis of key themes and findings, which ensured the patient and public voice was heard and has been fed into a range of decision making boards.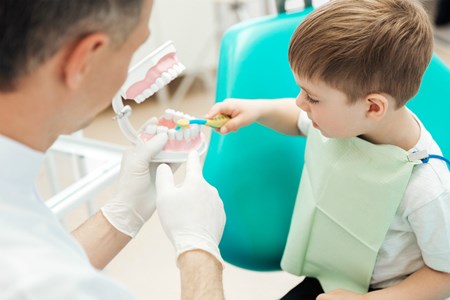 The challenge
Current community dental services in the West Midlands are provided by seven NHS Trusts covering 10 local authority areas. An initial service review found evidence of significant variation between local authority areas including:
Scale and nature of the service

Eligibility and discharge criteria

Service delivery methods

Expenditure and contracting arrangements

Monitoring of quality and safety
To better understand these inequities, a patient and public engagement study was needed. This would inform the development of any changes to community dental services (CDS) and ensure that the patient and public voice was heard. CDS serve a disparate population with views that vary significantly. In order to get the best possible outcomes for the study, a flexible engagement strategy would need to be employed.


Our approach
CDS provide for a variety of patient groups across the West Midlands, including adults requiring special care dentistry and children with special or additional needs. In addition, each service offers provision to vulnerable groups in their area covering homeless people, drug users, the travelling community, migrant agricultural workers and frail elderly people.
Designing a qualitative approach
To encourage open and expansive responses, a qualitative approach was used with at least 10 patients within each of the 10 local authority areas. A particular focus was given to following groups:
Interviews were chosen over focus groups as the primary engagement method in order to most effectively reach the specifically identified groups.
Focusing on vulnerable groups
The public engagement study explored the views and needs of the following vulnerable groups who may need to use CDS at some point:
Care home staff (as a proxy for frail elderly people)

Older people (aged 65 and over)

Homeless people

Migrant (or seasonal) workers

Substance users

Sex workers

Asylum seekers and refugees

Travelling families

Those with complex medical needs/comorbidities

Phobic patients.
In addition to conducting one to one interviews with people from these groups, a questionnaire was also designed. This was used by support workers with sex workers, asylum seekers and refugees, and migrant workers, where it was important to have an existing relationship of trust to encourage a response.
Focus groups were also undertaken, with care home staff and carers of those with complex needs, to allow greater numbers of people to participate and to stimulate discussion.
Analysing key themes and findings
To analyse patient and public responses, the data was compared and interrogated by geographic area and specifically to look for differences between rural and urban areas. This analysis showed two mains themes; access and travel, and patient experience. These themes were then unpicked in greater detail, and supported by statistics and quotes, to inform any potential service change options.


The outcomes
A total of 218 interviews took place; 141 patient interviews for the patient engagement study and 77 interviews for the public engagement study. The key themes and findings were summarised and detailed covering areas such as access and travel, cost, phobias and patient experience.
The study also found that CDS are highly valued and greatly appreciated by the patients who access them, with the majority stating that they would not return to attending a high street dentist. The supplier management team at NHS England was kept informed and involved throughout the four month process via a series of regular telephone meetings.

The final report and analysis has been shared with a range of decision making boards
to ensure consistency and equity within future service provision.