When NHS South Warwickshire Clinical Commissioning Group (CCG) identified an 11% overspend on prescribing budget in one of their GP practices, the Arden & GEM medicines optimisation team was tasked with investigating the potential causes and producing a report for the CCG. 
Following a thorough analysis of prescribing and practice data, and discussions with practice staff and patients, the CSU produced an insightful report with a series of implementable recommendations that could realise more than £50k in savings, as well as improving prescribing practice and patient safety.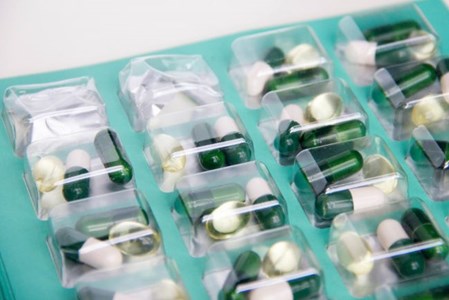 The challenge
CCGs are responsible for setting a prescribing budget against each GP practice within their organisation, based on factors such as population profile, historic spend and QOF prevalence data. Performance against budget is regularly reviewed by the commissioner, as any overspend at a practice level will have an impact on the overall CCG prescribing budget.
NHS South Warwickshire CCG identified a significant (11%) overspend against prescribing budget at one of their GP practices during the 2017/18 financial year. The commissioner needed to understand why the overspend had occurred and identify potential areas for improvement and savings.

Our approach
Our medicines optimisation team has been supporting South Warwickshire CCG with their medicines management programmes for more than 5 years. As part of our contract we were approached to investigate the overspend and produce a practice report, detailing analysis and recommendations, for the CCG.
Prescribing data analysis
The first step was for one of our experienced pharmacists to interrogate the prescribing data available for the period on ePACT2. By focusing on areas of prescribing growth within the last 12 months, and making provision for new medicines and technologies approved by NICE, a series of recommendations could be made.
Another area highlighted by the initial interrogation was polypharmacy. Through triangulating the data available, the CSU team was able to show that a higher than average number of items were being prescribed – specifically to the over 85s – and recommend appropriate review processes.
Practice visit analysis
Conscious that prescribing data alone offers a limited understanding of local issues, the team also facilitated a practice scoping exercise, based on direct sessions with the practice. In addition to discussion with practice staff, this analysis also included directly contacting patients, as part of a of repeat prescriptions audit.
During the scoping exercise, the pharmacist was also able to undertake searches on the practice's clinical system.
With expertise in the latest NICE and NHS England guidance, along with in depth knowledge of branded drug alternatives, we were able to offer further advice and recommendations on treatments ranging from high cost to low value medicines. While any potential recommendations need to take account of the individual patient and their specific condition, by advocating self-care, dose reduction, deprescribing and seeking alternative funding sources, the practice could achieve savings in excess of £50k.
Medication reviews and up to date drug monitoring
Although the initial review was motivated by a need for the practice to reduce their prescribing budget overspend, it was important to also consider ways in which quality improvements could also be made. Regular and routine medication reviews for areas such as antipsychotics and long term antibiotics were suggested while better monitoring, such as use of the PINCER audit tool was proposed.
The PINCER audit tool is designed to identify potential issues related to certain high risk drugs, for example detecting patients receiving warfarin who have not had a recent blood test. This is vital in ensuring that patients are receiving adequate therapy without putting them at risk of adverse consequences such as a bleed. Following this best practice also has an impact on the wider health system by helping to avoid unnecessary hospital attendances and admissions.

The outcomes
With expertise across primary, secondary and community care, the Arden & GEM medicines optimisation team was quickly able to identify relevant data, analyse key themes and make a series of recommendations.
The CSU's pharmacists also have extensive current knowledge of medicines evidence and guidance, which meant that in addition to identifying cost savings, suggestions for improving prescribing practice and patient safety were also included in the review.
The final report was delivered to the CCG within the agreed timescales, containing recommended actions that could generate practice cost savings in excess of £50k. Ease of implementation was a key consideration for all the recommendations and our team are now establishing a dialogue with the practice to develop an action plan for improvement.
"The report provided by the Arden & GEM team has given the CCG the insight to better understand prescribing issues within the practice and practical suggestions to resolve these issues. The pharmacists involved were very knowledgeable about medications, had a real understanding of prescribing data and were able to work quickly and effectively with the practice. Not only will the recommended actions help the practice to reduce their prescribing spend but they will also support improvements in the quality of patient care and patient safety."
Alison Walshe – Chief Nurse at NHS South Warwickshire CCG
More on this service