NHS Continuing Healthcare (CHC) is a high priority area for Clinical Commissioning Groups (CCG), who are responsible for assessing and agreeing eligibility and then determining, sourcing and providing the appropriate care.
CCGs must assure themselves that eligibility for care is determined in a consistent and robust manner, in line with the requirements of the National Framework. Mindful of the resource implications, we have successfully implemented a fully compliant delegated decision process in partnership with Clinical Commissioning Groups, which has enabled our clients to deliver a fair, robust and timely CHC service.

The challenge
Recognising the limits of a CCG's ability to delegate its decision making duties in relation to NHS Continuing Healthcare, NHS Arden & GEM Commissioning Support Unit (CSU) led a piece of work to determine how CCGs would be able to discharge decision making in a way which would demonstrate compliance with legislation and the National CHC Framework, and also take account of any resource constraints on the CCG side.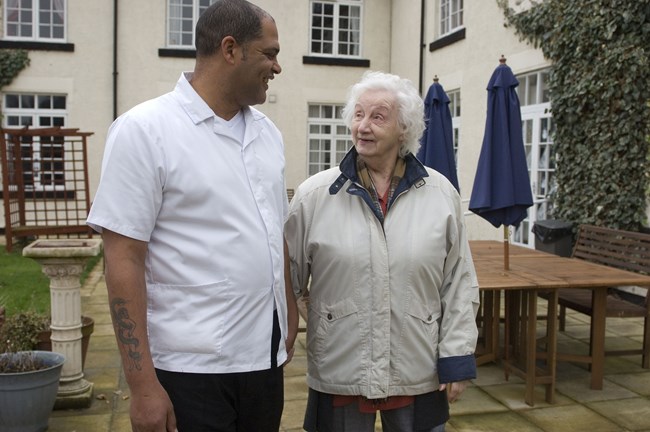 Our approach
We began by developing a comprehensive assessment of the options available, which included:
Profiling how decision making functions were discharged across all individual package areas i.e. NHS Continuing Healthcare, NHS-funded Nursing Care and joint packages of care
Seeking expert legal input in relation to identified issues/questions
Horizon scanning to establish the approach being taken by other Commissioning Support Units nationally
Active engagement with customer CCG Leads, including a series of face to face meetings, to address any issues/questions (with particular focus on discussion of identified risks and mitigation)
Following delivery of an options appraisal in June 2013, the CCGs preference was to establish an information flow process between NHS Arden & GEM CSU and each CCG, to support decision making.

Delivering the solution
In order to implement this process, we designed a bespoke interactive reporting tool capable of both sending and receiving information, and agreed a fully documented operating process.
Our implementation plan included engagement with relevant local authorities, an initial pilot of the process via one CCG and subsequent phased roll out to other clients. The plan also included dedicated support for identified CCG staff members to educate them in the use of the reporting tool and purpose of the process.
The information flow process is subject to regularly monitoring via lead managers in our Continuing Healthcare Team.

The outcome
We were particularly keen to avoid building delays into the Continuing Healthcare decision-making process.
Since successfully implementing the project, our CCG clients have been able to make lawful eligibility and funding decisions and there has been no negative impact to individual patient experience of the process.
Furthermore, engagement with local authority colleagues during the development of the information flow process has promoted joint working and helped clarify each organisation's respective roles and responsibilities.

More on this service