When NHS England needed support to deliver the national review of paediatric critical care and surgery in children, Arden & GEM was tasked with providing additional capacity and expertise.
Our transformation team focused on the care of children with long term ventilation needs, consulting with a wide range of stakeholders to define the model of care, produce a framework to support the development of Operational Delivery Networks and collate a range of best practice resources and case studies. These resources will support teams and networks to care for children with long term ventilation needs in the most appropriate environment – be that hospital or home – so that they can develop and thrive.

The challenge
In 2016, NHS England launched a national review into paediatric critical care and surgery in children to ensure that services are sustainable, equitable and fit for the future. In addition to a specific consideration of paediatric critical care, surgery in children and paediatric critical care transport, the review also covered related areas such as the care of children with long term ventilation (LTV) needs.
With such a broad scope and wide-ranging engagement needs, NHS England Specialised Commissioning needed to find additional support to ensure the review was completed by the deadline of 31st March 2019.

Our approach
With a successful track record of working in partnership with Specialised Commissioning, Arden & GEM was tasked with providing additional capacity and expertise for both the paediatric specialist surgery and LTV elements of the review. A flexible delivery approach was adopted to ensure that a team with the highest level of experience possible was assigned to work on this high-profile project.
Determining paediatric specialist surgery capacity
In order to ensure that networks had a meaningful way of determining capacity and the potential for sharing resources, our transformation team reviewed existing documents and standards while the business intelligence team used our in-house developed portal, the National Commissioning Data Repository (NCDR), to investigate accuracy of coding and reference costs.
This information was then analysed to find consensus and identify gaps to determine the characteristics of a specialist centre, including key considerations such as training and interdependencies.
Understanding long term ventilation pathways
Advances in treatment mean that more patients are living longer with more complex conditions requiring LTV care. To fully understand the known challenges and issues in this area, the first step was to engage key stakeholders.
Our team began by developing 'key lines of enquiry' and structured questionnaires to undertake interviews with experts within developing Paediatric Critical Care Operational Delivery Networks (ODNs). In addition to providing a better understanding of challenges, the interviews also enabled existing LTV pathways to be mapped out and best practice to be collated.
Following the initial interview programme, discussions took place with a wider group of stakeholders, from paediatric intensive care units to community services, all demonstrating excellent existing practices.
Links were also made with existing projects such as the National Confidential Enquiry into Patient Outcome and Death (NCEPOD) study into the care of patients under 25 who are receiving, or have received, LTV.
As well as informing the definition of the model of care, and supporting frameworks, our team also uncovered a range of best practice resources which have been catalogued and made available to professionals working in this area via the FutureNHS Collaboration Platform.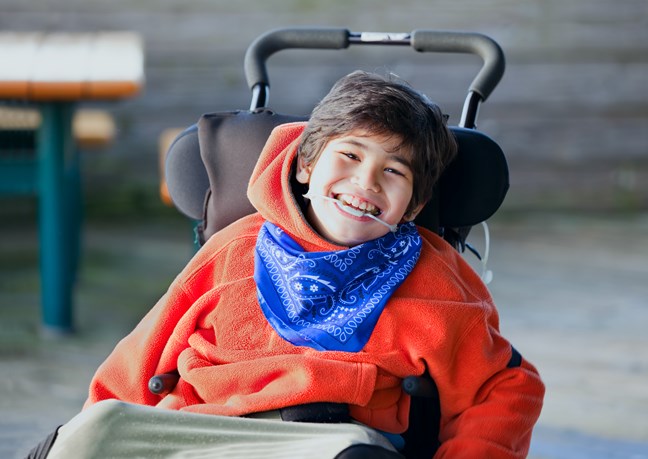 Defining the model of care and sharing resources
The intelligence gathering and stakeholder engagement phases quite clearly demonstrated that there was an overwhelming consensus about the model of care people believed was right and wanted to provide. However, due to a wide range of reasons and circumstances, this wasn't always being delivered.
Our team found examples of how sites were overcoming these issues and challenges, unpicked the comparability of issues and resolutions across sites, challenged thinking and shared appropriate solutions.
We then built a framework for providers and commissioners to use, working together as Paediatric Critical Care ODNs, which outlined these areas of challenge and best practice, to help them to review and improve their local LTV services.
Developing an ethical framework
While papers already exist about the ethical situation for ventilating a child, ODNs needed a more structured resource to support decision making. We looked at the existing papers and international literature and translated this into a framework for use by clinicians and families.
A group (comprised of two ODNs in the South East) will test this out in a clinical setting, underpinned by the terms of reference, meeting schedule and reporting arrangements we developed.

The outcomes
By bringing together insight from in-house intelligence systems, existing literature and research, and a wide range of stakeholder engagements and interviews, our experienced service transformation team produced an LTV summary report, framework and series of best practice resources as part of the national review of paediatric critical care and surgery in children.
The LTV summary report outlines the findings and recommendations from discussions with providers, commissioners and service users and includes a framework which can be used by ODNs to help review LTV services.
These outputs were shared as part of the NHS England Specialised Commissioning review launch event for regional leads and commissioners, held earlier this year. They will support the ambition, outlined in the NHS Long Term Plan, for paediatric critical care and surgical services to evolve to ensure that children and young people are able to access high quality services as close to home as possible.