In order to deliver the county's medicines optimisation Quality, Innovation, Productivity and Prevention (QIPP) programme, Redditch and Bromsgrove CCG, Wyre Forest CCG and South Worcestershire CCG initiated a prescribing drug switch project.
NHS Arden & GEM CSU provided tailored pharmaceutical support to GP practices, on behalf of the CCGs, to increase uptake of the QIPP programme and subsequent cost savings.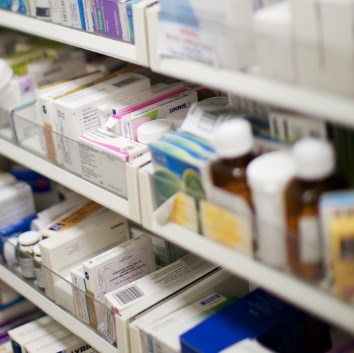 The challenge
Medicines are the most frequently used healthcare intervention in the NHS and prescribed medicines are estimated to account for around 14% of a Clinical Commissioning Group's (CCGs) budget. 
The three CCGs across Worcestershire were keen to look at making potential prescribing cost savings as part of their QIPP programmes. It was identified that cost savings could be achieved by implementing a programme of drug switches within GP practice prescribing. 

Our approach
Following initial meetings between the CCG locality pharmacists and individual GP practices a series of drug switches were agreed. To support this initiative, NHS Arden & GEM CSU medicines and therapeutics team were asked to deliver the following three levels of support:
Level 1 – Supply of supporting information and pro forma switch letters. 
Level 2 – In addition to supplying supporting information and pro forma switch letters, our team added patient warning messages to the practice IT systems and agreed with practices to prompt prescribers to switch the medicine to the formulary choice.
Level 3 – In addition to the support inputs for Levels 1 and 2, we also implemented an audit of patients for whom drug switching may be appropriate. After discussion with and approval by the prescribing lead, medicines are switched and letters sent out to patients.  
For more complex switches, an initial discussion with the prescribing lead took place to agree the process of the switches in the practice, for example, ensuring that any follow up monitoring will be undertaken by the practice.

What we learned
To reduce repeated trips to the GP practices, the process could have been speeded up by booking an appointment with the prescribing lead in the morning, agreeing any switches, then making the changes the same day.

The outcomes
By offering tiered levels of support, the workstream could be tailored to the needs of each GP practice. This flexibility resulted in a high uptake of the medicines optimisation QIPP programme with 48 GP practices requesting support. This represents 73 % of the total number of practices eligible for support.
This Medicines Optimisation QIPP programme will be fully delivered by 31 March 2015.

More on this service