Prescribing is the most common patient-level intervention in the NHS, and covers all sectors of care: primary, hospital, public and community health. It is the second highest area of spending in the NHS, after staffing costs.
Hospital prescribing of medicines excluded from the National Tariff represents an increasing financial pressure for commissioners. Working collaboratively with Coventry and Rugby Clinical Commissioning Group (CCG) and University Hospital Coventry and Warwickshire (UHCW), we have successfully implemented a consistent approach to the use of tariff-excluded high cost drugs, which is compliant with best practice and has delivered significant efficiency savings.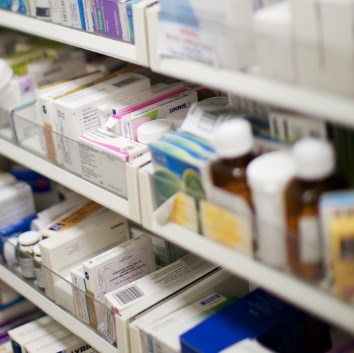 The challenge
Historically commissioners have focused on Medicines Management within the Primary Care setting. However, the Health and Social Care Information Centre has demonstrated that while expenditure on medicines in Primary Care is reducing, in Secondary Care it is increasing. The overall NHS expenditure on medicines in 2012 was £13.3 billion and in 2012 hospital use of medicines accounted for 36.5 per cent of the total cost, up from 33.3 per cent in 2011.
Approximately 60 per cent of all medicines used in secondary care are excluded from the National Tariff, with costs recharged to commissioners. As a result, there is little incentive for providers to implement cost-saving schemes for these drugs.
Hospital prescribing of medicines excluded from National Tariff therefore represents an increasing financial pressure. Having not previously been addressed by local commissioners, Coventry and Rugby CCG was keen for our Medicines Optimisation team to deliver a solution.

Our approach
We began by producing a high cost drug list which states which tariff-excluded drugs are commissioned by the CCG and what criteria a patient must meet for the drug to be funded. This was designed to inform acute trusts of the local commissioning position. Many of the tariff-excluded drugs commissioned by CCGs are approved by NICE, the others are approved by local business case.
We then undertook an analysis of where and when NICE-approved, tariff-excluded high cost drugs were being used. For specialities where local usage was higher than NICE had predicted, we asked the acute trust to conduct an audit to confirm whether patients receiving these drugs met NICE criteria.
Where drugs were being used outside NICE criteria, we worked with the CCG-funded High Cost Drug Pharmacist at the acute Trust to develop an action plan to resolve the issues. This included:
Engaging with clinicians to ensure that they understood the CCG commissioning position
Recommending stopping the drug if the patient wasn't benefiting
Developing a Business Case for the CCG to consider when a cohort of patients was identified who would benefit from the treatment and there was evidence to support the intervention
Agreeing future treatment pathways with the relevant clinicians.

A sustainable solution
To provide commissioners with assurance that drugs are being used in line with agreed criteria, clinicians are now required to complete an online proforma before initiating a high cost drug.
The online proforma database is monitored by the High Cost Drug Pharmacist, to ensure that all patients who were newly started on tariff-excluded drugs meet the required criteria and drugs are only dispensed if this has been confirmed.
Our approach has ensured that patients are being treated and monitored in line with agreed commissioning guidelines, which reflect current best practice.

The outcome
This project has achieved significant efficiency savings. By working with the CCG-funded High Cost Drug Pharmacist, we have changed the culture at the acute Trust regarding tariff-excluded drugs. The Trust is now committed to working with the CCG to ensure that tariff-excluded drugs are used appropriately and in line with agreed criteria.
This project demonstrates the importance of working collaboratively with acute providers, to ensure a shared understanding of the issues to be addressed and to develop a joint approach to resolving them.

More on this service