To support South Warwickshire Clinical Commissioning Group (CCG) in the delivery of its prescribing and medicines optimisation QIPP scheme savings, Arden & GEM proposed a plan to review potential areas for prescribing switches, identify patients and implement the change. 
The project was delivered on an innovative gain share basis, to minimise the risk and initial cost outlay to the CCG, and will result in annualised QIPP savings of £56k. More than 50% of GP practices accepted an invitation to be involved in the review which took place over a three month period. The review process also had additional benefits for patient safety, with inappropriate use of medicines identified and remedied.

The challenge
In order to achieve financial stability, improve service efficiency and transform patient care, South Warwickshire CCG is supporting a number of QIPP schemes. To accelerate and realise prescribing and medicines optimisation QIPP savings for the CCG, the Arden & GEM medicines optimisation team proposed a plan to review and implement potential switch areas, in partnership with local GPs.
To minimise the risk to the CCG, the plan would be delivered on an innovative gain share basis, with the CSU taking a percentage of the savings value to cover project costs. While this approach is more common in secondary care its use within primary care prescribing is still exploratory.

Our approach
Our experienced medicines optimisation team began the review in October 2018, reporting to the CCG Clinical Lead and Chief Nurse.
Identifying review areas
The two areas identified by the review as being safe and simple to make switches, while offering cost saving opportunities were:
Blood glucose testing strips – by bringing practice in line with the current NHS England consultation on prescribing low value items in primary care (where commissioners and prescribers are being encouraged to ensure consistency by prescribing the most cost-effective options) and reviewing the appropriateness of testing in line with guidance issued by the National Institute of Clinical Excellence (NICE).
Inhalers – by ensuring that patients are using the most cost effective inhalers and reinforcing this message through the use of ScriptSwitch and regular contributions to GP newsletters and events.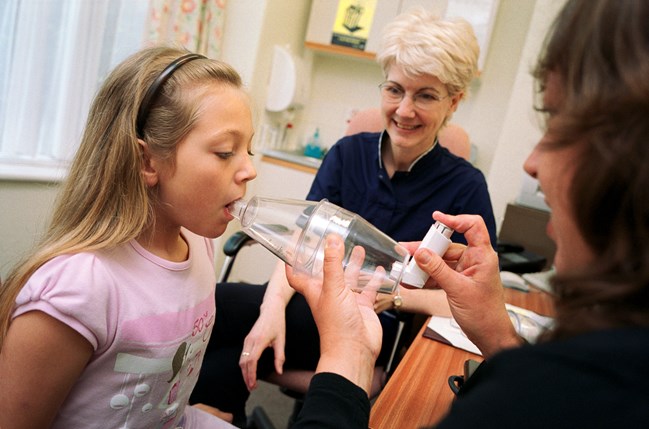 Engaging primary care
The next step was to work collaboratively with the CCG to engage their member practices. The project and its aims were communicated clearly to GPs, in particular that this initiative would support existing schemes and initiatives.
There was also reassurance that the local GP surgery would always have an opportunity to review and formally sign off any patients identified for a switch.
An initial concern among GPs was that undertaking the switches would increase clinic time but by implementing a simple and safe review process, and encouraging patients to access community pharmacy, this concern was mitigated via the support of our pharmacist.
Review process
Following engagement with GPs, the following process was undertaken by one of our experienced pharmacists:
The pharmacist identified patients who would be appropriate for switches through accessing the practice IT system (in line with IG protocols)
Any patients for whom a switch was considered to be high risk, such as those with unstable diabetes or asthma, were excluded
A nominated GP for the practice signed off the suggested patient list
The pharmacist communicated directly with patients, by letter and telephone, to advise them of the switch
The change was made and prescriptions amended accordingly.
Stock management
One potential issue was that that local community pharmacy may not have enough immediately available stock of the more cost effective products being prescribed. Arden & GEM liaised with the community pharmacies and the relevant pharmaceutical companies to ensure that appropriate stock management processes were in place in advance, so this wouldn't and didn't occur.

The outcomes
To support South Warwickshire CCG in ensuring best value, Arden & GEM's medicines optimisation team successfully completed a review and implementation of drug switches in two areas.
More than 50% of GP practices (18 out of 34) accepted an invitation to be involved in the review which took place over a three month period. The annualised value of savings identified in the two focus areas was £56k. The gain share covered the CSU's costs and resulted in no outlay for the CCG. This approach reduced the financial risk to the CCG as they were only charged upon successful completion of the project.
An additional benefit of the review process was that patients who may not have been using their medications appropriately were identified and highlighted to the GP. For example, patients using inhalers too frequently were identified through over ordering.
This process was able to realise savings more quickly and efficiently than waiting to deliver switches at the point of patient review or prescription authorisation.
The project also enabled strong relationships to be built between the medicines optimisation team and local practices.
"Arden & GEM worked alongside the CCG and our member practices to implement a successful drug switch programme. Not only has this resulted in cost savings, as part of our medicines optimisation QIPP scheme, but patient safety has also been enhanced through ensuring appropriate use of medicines."
Dr Richard Lambert, Assistant Clinical Chair at South Warwickshire CCG
There is potential to widen the scope of the scheme in the future by including other QIPP areas such as polypharmacy.