"The best part of my job" by Farah Adam, Data Scientist

"I've always enjoyed problem solving, whether it's puzzles or debugging technical issues. I suppose my interest in troubleshooting stems from the fact that I am a visual learner; this is how I perceive the world around me. I love working out solutions to problems.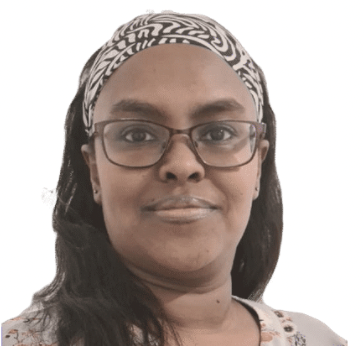 To an outside observer, my career so far might seem confusing. I've worked in a variety of occupations that may appear to be completely different to one another, yet their primary connection is the ability to solve problems. Troubleshooting issues is what I live for. And this troubleshooting career led me to initially start working for Arden & GEM as a Project Insights Analyst and now as a Data Scientist.
My enthusiasm for troubleshooting has not ended with this new career path. I get to address a variety of challenges through data engineering, visualisation and data science projects. I get to solve various problems for our clients and help them make sense of their data in a way that would benefit them. Our projects are varied and deal with data from multiple clients, making the work fun and never repetitive.
Within our Advanced Analytics Unit, everyone has always been very supportive. Even though I had never worked remotely before (but did have to finish my master's degree online), I was able to virtually meet all the team members 1-to-1, to discuss their work, which allowed me to meet everyone in a more comfortable way than massive online team meeting sessions as well as helping me understand how everyone works better.
Working on various projects has been a wonderful learning experience, and the extra assistance offered, such as Tableau help support, has been beneficial in completing several tasks. Receiving input from peers on various project tasks has enabled me to expand my skill sets and enhance my performance. Arden & GEM is a wonderful place to learn and be challenged.
The additional social group conversations on Teams have been helpful and enjoyable to participate in; this allows us to keep a real office environment online. I have learnt so much from our social group, like who the green hand is in our team so that I know who to ask for assistance as a beginner plant mama."
You can meet Farah, and hear more about a project she has been working on to utilise machine learning within a social prescriber case finding tool, at the Health and Care Analytics Conference 2023.
Find our more here.