"I take pride in finding lines of enquiry in data through good storytelling and teaching others to do the same."
Principal Information Analyst at Arden & GEM, Charlotte Shearsby, shares her passion for NHS data and finding lines of enquiry through good storytelling.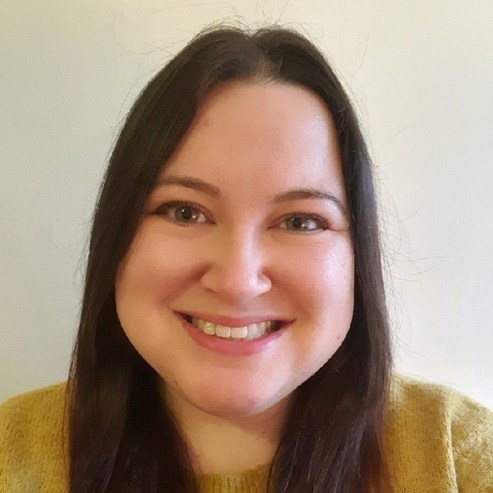 "After graduating from the University of Winchester with a BA Hons in Drama my plan was to gain my Masters in Shakespeare, follow that up with a PHD and get my dream role as a dramaturg at Shakespeare's Globe. My plans changed because of the recession and I wasn't able to fund my further studies. I decided to get a job and save.
The job I got ... Primary Care Data Quality Facilitator for NHS Lincolnshire. And here I am 14 years later! Turns out I like analytics and have been able to specialise in data visualisation which I've made my career for the last seven years.
My current role involves the visualisation of NHS commissioning data to support decision making. I have extensive experience with SQL, Tableau and NHS data sets such as SUS, MHSDS, SLAM and Unify. I have also recently been learning Power BI so that I can be more versatile and respond to the developing needs of the organisation. An important aspect of my job is requirements gathering, for which I have a robust stakeholder engagement and documentation process.
Outside of my job role I have founded a Data Visualisation Community in the organisation with the aim to support, educate and coach others around the concept of data visualisation. In the future, I would like to teach data visualisation in the NHS. I have a unique set of skills in data literacy, SQL and visualisation and have a passion to enable others to make amazingly insightful dashboards!
My advice to others thinking about a career in healthcare business intelligence would be to learn about NHS data, there's so much of it and it's not like any other data out there."
We are always looking for passionate, talented people who can bring new ideas and new ways of working. Find out more about our latest job vacancies here.