In these unprecedented times, maintaining the wellbeing of staff is an ongoing challenge for all NHS organisations.
With many non-clinical employees working from home with limited interactions with colleagues, the Arden & GEM wellbeing team has created a comprehensive toolkit of  virtual resources that can help individuals to take care of their wellbeing during self-isolation, working from home and worries around COVID-19.
We are supporting our customers and their employees with resources that support in six key areas: emotional wellbeing, physical wellbeing, psychological wellbeing, social wellbeing, financial wellbeing and career wellbeing. Tools include access to experts via phone, online resources, printed materials and signposting to nationally provided initiatives.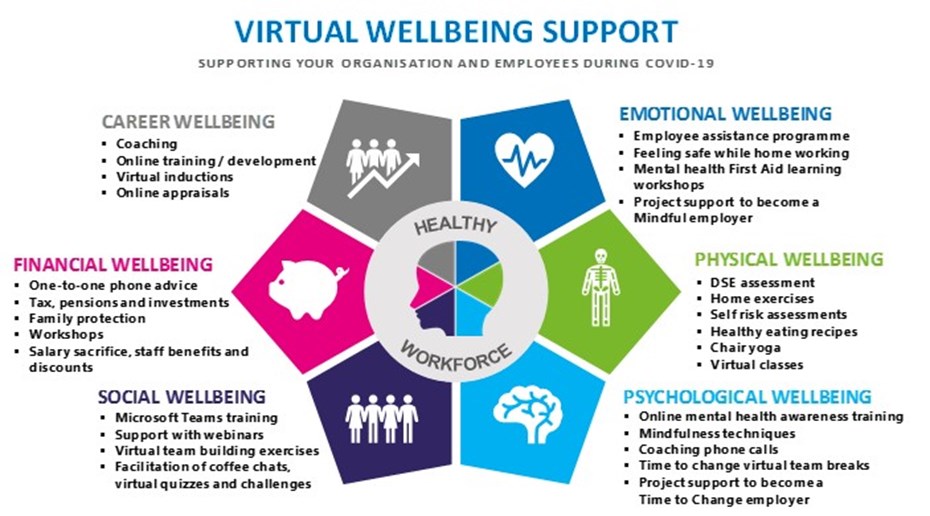 If you are charged with maintaining the wellbeing of your organisation and would like to arrange access to any of these resources for your staff, please contact Carla Smith in our Organisational Development Consultancy at carla.smith7@nhs.net or on 07880 086 054.