Arden & GEM's data and systems team will be joining the NHS Data Conference on 13 October 2022 to share how a national programme is securely joining up health and care data to enable both councils and ICBs to better understand their services and improve care quality.
The NHS Data Conference, hosted by Convenzis, will take place virtually on Thursday 13 October. The CPD accredited event explores the latest changes in policy and best practice from across the health sector and is free to attend for NHS leaders, managers and data specialists.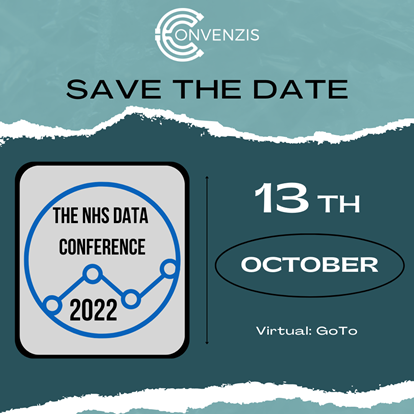 The afternoon session, at 1.30pm, will be delivered by Arden & GEM's Head of Data Controls and Governance, Jon Coolican, and Senior Business Analyst, Diane Clark. With advanced technical, strategic and governance expertise in data, the team will be sharing how an adult social care data pilot run in partnership with the Department of Health and Social Care in the North West has paved the way for a current national programme to collate and disseminate linked health and social care data.
Linking the data we hold about patients and clients in their health and social care records can help to improve the quality and experience of care for individuals, while also improving service planning for populations. But joining up health and care data must be done securely and in close collaboration with both data providers and the communities they serve.
These principles underpin the Adult Social Care - Client Level Data programme which enables local authorities to submit standardised adult social care data into a secure environment to be linked with health data. The programme now has 35 local authorities flowing data, with a further 76 in the onboarding process, which is already enabling both councils and ICBs to better understand their services and the impact on clients.
For more details about the event please visit the Convenzis website.