Arden & GEM's Advanced Analytics Unit will be joining the NHS Data Conference on 23 March 2023 to share how better use of data is enabling PHM approaches in Bedfordshire, Luton and Milton Keynes (BLMK) ICS.
The NHS Data Conference, hosted by Convenzis, will take place virtually on Thursday 23 March. The CPD accredited event provides NHS IT Managers and data specialists with the latest national policy updates and best practice from across the UK.
The case study session, at 11.40am, will be delivered by Arden & GEM's Head of Data Science, Prasanth Peddaayyavarla, and Bedfordshire Integrated Community Diabetes Services' Nurse Consultant, Julia Pledger. Prasanth has 15 years' experience in working with NHS organisations to analyse data and develop tools that empower clinicians while Julia, in addition to delivering direct education and care to people with diabetes, is also involved in the strategic planning and coordination of local services.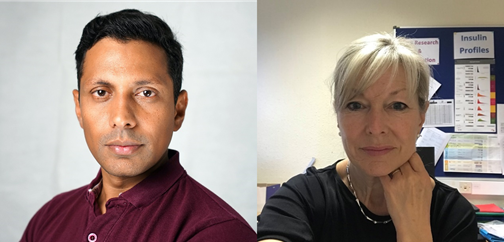 In this session, Prasanth and Julia will be sharing some of the projects underway in BLMK which are using PHM to segment the population and develop proactive interventions based on a detailed understanding of patient needs. This includes a pilot programme to co-design a diabetes dashboard to support GP practices in proactively managing care for the 67,833 patients with diabetes across the system.
For more details about the event please, including how NHS senior managers can access complimentary places, visit the Convenzis website.