It was announced last week that NHS England, the Department of Health and Social Care and Crown Commercial Service have agreed to fund licences for all trusts, integrated care boards and other NHS entities to use the Atamis e-commerce system for the next three years.
Atamis is a procurement and tendering platform with spend analysis functions as well as tools for managing programmes, tenders, contracts, and supplier relationships.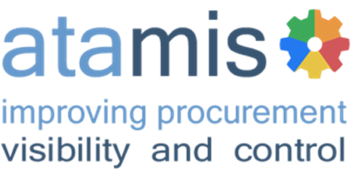 Arden & GEM has been helping customers to maximise the benefits available from the Atamis system for over three years. As your organisation makes the transition to Atamis, we wanted to let you know that we provide services and expertise that can enable you to successfully embed the system into your health system.
Our support includes:
Supporting commissioners and providers to implement the Contract Management and Spend Analysis elements
Training provision to ensure staff get the most from the system
Bespoke report writing and analysis
Centralised administration for users
Standardised systems for uploads and processes as well as a bespoke user guide
Financial expertise for spend analytics.
If you would like to find out more about how we can help your health system transition to Atamis, please do not hesitate to get in touch.

Existing customers who already access the benefits of Atamis Spend Analysis and/or Contract Management Systems through Arden & GEM will be contacted to discuss the options available to them. We are currently working through the options with both Atamis and DHSC.