Rose Taylor has been appointed as NHS Arden & GEM Commissioning Support Unit's new Director of Healthcare Solutions, bringing 24 years of healthcare experience gained in both clinical practice and senior management roles.
Rose will provide strategic leadership for our Healthcare Solutions directorate that delivers consultancy services across five key disciplines:
Leadership, OD and provider development
digital transformation and service redesign
programme management and PMO
public health and clinical insight
finance and performance improvement.
Rose initially joined Arden & GEM as Interim Director of Healthcare Solutions in 2021. Prior to joining the organisation, she completed 13 years in professional services consulting in the private sector - successfully delivering assignments within NHS Trusts, Clinical Commissioning Groups, NHS England and NHS Improvement, and Local Authorities. Rose also retains her nursing registration, having left her position as a Director with PricewaterhouseCoopers at the start of the COVID-19 pandemic to return to frontline nursing as part of the national response.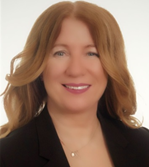 Rose has a track record of working collaboratively with a diverse range of stakeholders to deliver results and is motivated by unlocking value and quality that improve outcomes for service users/patients and by realising the potential of individuals and teams.
Rose said: "I'm delighted to lead the Healthcare Solutions (HCS) directorate at this exciting time of change and substantial opportunities. Working in collaboration with our skilled and motivated HCS team, colleagues across the organisation and partners we will deliver our ambition that NHS to NHS consultancy is first choice, ensuring that boards and system leaders are supported to deliver their Triple Aim duties through the development of strategic commissioning, provider collaboration, leadership development, transformation and population health."