As part of Arden & GEM's commitment to continuous improvement, our IT service is rolling out a series of developments designed to improve our customer's IT experience.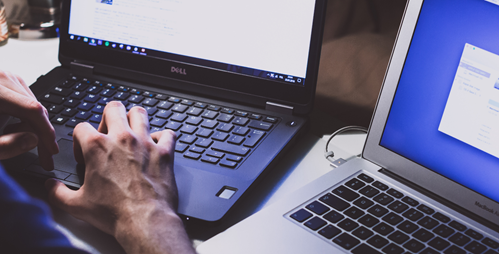 Online IT Support Centre

A new 'AGEM IT Support Centre' icon has been installed on all customer's desktops which provides direct access to the IT Support Centre, which has an extensive range of self-help guides and access to IT technical experts, with the aim of empowering users to resolve IT questions as quickly as possible.
IT Self-Service Portal

Some of our customers have expressed a frustration with the length of time it takes to respond to their service requests when using the email service - as this can take up to 48 hours to be logged, before any investigations and solutions can take place.
Our web-based IT Self-Service Portal has already proven to be extremely successful in managing IT service requests with customers experiencing much faster response times. The user-friendly portal which has a templated approach, enables service requests to be logged immediately, meaning our IT experts can begin investigations far sooner, leading to a much-improved customer experience.
We have therefore taken the decision to migrate the logging of service requests and incidents away from email to our dedicated web-based IT Self-Service Portal, from Monday 1 February 2021. We will of course continue the service desk telephone helpline for those instances where access to the internet is not possible or for high priority, clinical system affecting incidents.