On Wednesday 6 July 2022, the Complete Care Community Programme (delivered by Arden & GEM and Healthworks) will host a special event at the Royal Society of Medicine (Wimpole St, London) exploring health inequalities and work happening by demonstrator sites examining how health and care services can more effectively be used to collectively address some of the most complex areas of care.
Tackling health inequalities is high on the agenda for health and care services and every Integrated Care System (ICS) is required to develop health inequality strategies. System leaders need a refreshed strategy and transformative thinking to enable diverse and complex local issues to be addressed, but with the ability for success to be adopted and scaled nationally.
The one-day conference will bring together a range of experts and thought leaders to explore how new ways of working and designing services can support ICSs in this quest. We will be discussing how Primary Care, and PCNs in particular, are the anchors around which the complex care needs created by health inequalities can be better managed. It will also explore how the Complete Care Community Programme aligns with NHS England's national strategy for narrowing healthcare inequalities (Core20PLUS5).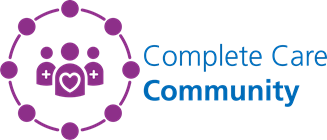 The conference will serve as an in-person plenary for the Complete Care Community programme sites and is a chance to network and share learning from the first evaluation programme.
The event is free to attend for all Arden & GEM clients and senior leaders within integrated care systems.
To find out more and book your free delegates badge please click here.