NHS 75 recognises the anniversary of the creation of the National Health Service on 5 July 1948.
As the UK emerged from World War II, the country experienced a shift in political and social attitudes towards welfare provision. The concept of a national health service had broad public support, with people having experienced the benefits of collective action and shared responsibility during the war. The NHS was founded on the principle of comprehensive, high-quality healthcare being provided free to all patients at the point of delivery, regardless of income or social status - a principle that still stands today.

While the NHS has faced unprecedented challenges in recent years, there continues to be much to celebrate. Arden & GEM is proud to be part of the NHS family, partnering systems in their efforts to deliver the Triple Aim Duty of improving population health, improving the quality of healthcare, and ensuring sustainable and efficient use of resources.
We would like to take this opportunity to thank all NHS staff as we celebrate 75 years of service.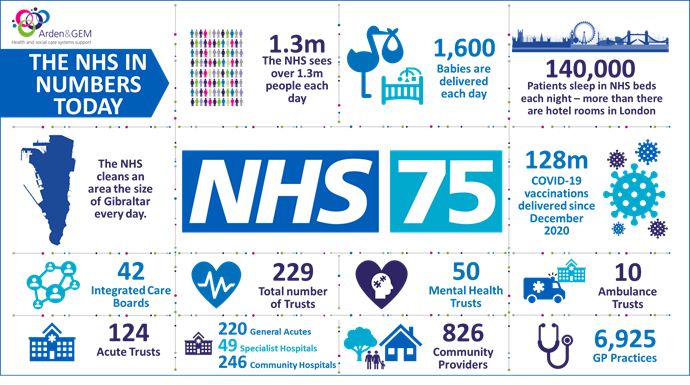 You can find out more about NHS 75 on the NHS England website here.