Our Head of Digital Transformation, Adrian Smith, was invited to participate in the recent UK Cloud Health and Intel 'Back to normal or back to better' webinar.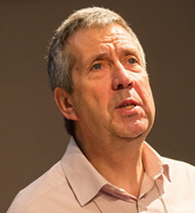 The COVID-19 pandemic has seen a rapid deployment and adoption of tools and technology across the health sector. Virtual/remote clinics, home working, and the digital advances have improved access to care. The result has seen patients being empowered, as well as an increase in momentum and the earlier than anticipated use of remote patient monitoring that can anticipate and predict demand.
This webinar discussed the challenge of "what next?" - is it the start of sustainable transformation with technology, or will there be a return to the previous normal?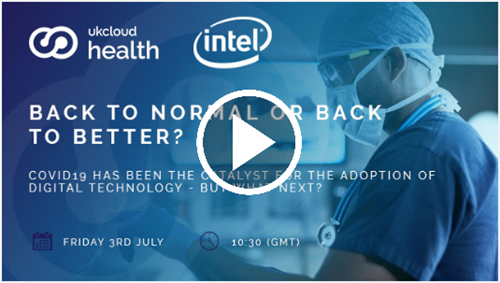 To watch the webinar please click here
To view a transcript of the live Q&A please click here