Arden & GEM is delighted to have been named as a finalist in two categories at the UK National GO Excellence in Public Procurement Awards 2020.
Recognised as the UK's leading public procurement awards, the GO Awards celebrate the achievements and successes of procurement teams across a range of areas including leadership, innovation and social value. Arden & GEM has been shortlisted in both the 'Social Value' and 'Team of the Year – Health' categories.
The first shortlisting, in the Social Value category, was to provide an out of hospital community services procurement, delivered in partnership with and on behalf of NHS Nottingham City CCG. By consolidating services under one contract not only has integration been improved, for the benefit of service users, but significant cost savings have been achieved.
Arden & GEM successfully led this collaborative and complex procurement which put a commitment to social value at its heart, with 25% of the total score awarded to bidders focused on improving employment and training, promoting healthy lifestyle behaviours and supporting a healthy environment.
The second recognition is in the 'Team of the Year – Health' category. Arden & GEM's procurement team is a strategic partner and critical friend to more than 25 health and care commissioners; supporting clinical procurements, transactional procurements and collaborative contracting to deliver financial benefits for the system while improving outcomes for patients. 
Over the past two years, the team has successfully facilitated £142.5m in savings for its clients, achieved a 5-6% efficiency factor and receives above average customer satisfaction scores.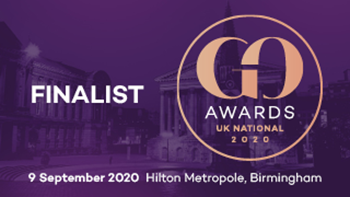 The UK National GO Awards winners will be announced in a ceremony on Wednesday 9 September, taking place at the Hilton Metropole Hotel in Birmingham.
To view the full list of finalists, click here.