Arden & GEM is pleased to announce that it has formed a new collaboration with Zero Suicide Alliance.
Suicide is a significant public health concern in England. According to the Office for National Statistics, there were 3,899 suicides registered in England and Wales in 2022, with the highest suicide rates in males aged 45 to 49 years old.
Zero Suicide Alliance aims to empower, educate, and equip individuals and organisations to support suicide awareness and prevention.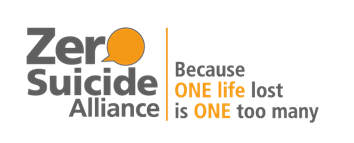 Hosted by Mersey Care NHS Foundation Trust charity, they provide free online suicide awareness and prevention training to teach people how to identify, understand and help someone who may be experiencing suicidal thoughts. They also offer free interactive and evidence-based resources to help community and organisational leaders understand more about local and national suicide incidence and contributing risk factors and what others are doing to tackle these issues.
Our collaboration will seek to further accelerate the work of the Zero Suicide Alliance by utilising expertise within Arden & GEM's human resources (HR) and business intelligence (BI) teams. Firstly, with Arden & GEM providing workforce support across a large number of NHS organisations and health systems, it is hoped that our collaboration will raise awareness of these resources and therefore enable more organisations to prevent suicides in the future.
Secondly, our BI experts will explore ways in which data on suicide can be collected, analysed, and utilised to inform and guide suicide prevention efforts. For example, tracking suicide rates and trends over time, identifying risk factors and warning signs and evaluating the effectiveness of prevention strategies. By using data to understand the patterns and causes of suicide, we hope to develop more targeted and effective suicide prevention programmes. We will use our combined expertise to work with health systems to identify high-risk populations, tailor prevention efforts to their specific needs and then monitor the impact of interventions so that strategies can be adjusted as needed.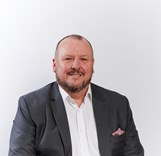 Mark Smith, Director of Finance, Arden & GEM said:
"We are delighted to be working in collaboration with Zero Suicide Alliance and hope our joint working can make real progress in addressing this serious public health issue. Suicide awareness offers an opportunity to both increase public knowledge and understanding of suicide and improve its prevention. The ultimate goal of our collaboration is to reduce the number of suicides and improve support to individuals who may be at risk as well as families affected by suicide."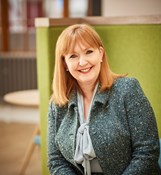 Elaine Darbyshire, Co-Founder of the Zero Suicide Alliance said:
"Arden & GEM share our passion for making suicide prevention resources that are accessible and effective. We're excited to be working with them and look forward to further developing resources so more people feel equipped and empowered to take action and help save lives."