On behalf of the MK:5G Connected Communities Project, our Head of Digital Transformation, Adrian Smith has been invited to speak at two virtual events aimed at showcasing and exploring opportunities for enhanced healthcare with the provision of a city-wide 5G network.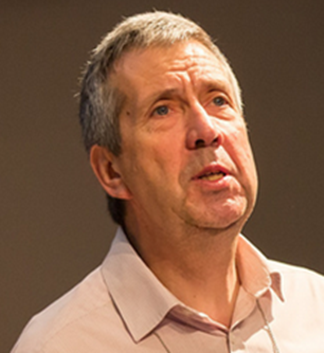 5G-Enabled Solutions for Care Homes – 17th March 2021
This event explores how 5G-enabled technology can support the delivery of healthcare to care home residents, including current ways of delivering care, some examples of how technology developers are working to solve current issues such as restrictions on physical visits, and opportunities for how you can get involved in further developments.
Adrian will talk about how Covid has shifted the engagement process, where 5G and broader connectivity solutions are transforming pathways, and future opportunities and blockers.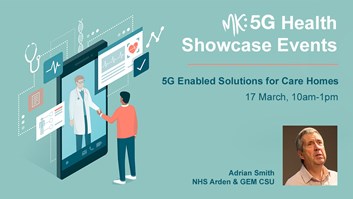 5G-Enabled Solutions for Endoscopy – 24th March 2021
This event looks into how 5G-enabled technology can support a transition of bowel cancer diagnoses out of hospital surgeries and closer to home. The event will also review current processes and examples solutions to challenges such as long waiting lists and remote patient locations.
Adrian will talk about backlog challenges for the NHS, the move to 'at home' diagnosis and the role of AI and connectivity.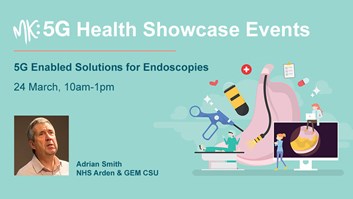 These free conferences, hosted by Satellite Applications Catapult, provide an excellent opportunity to find out how the "Living Lab" – a partnership between Satellite Applications Catapult and NHS Arden & GEM CSU, is supporting healthcare economies to work proactively with connectivity technologies, such as 5G and satellite networks, to solve specific challenges around shifting care from the clinic into the community - critical in a post COVID environment.
You can find out more about the events, including how to register here