Arden & GEM is pleased to announce the achievement of Level 3: Disability Confident Leader certification on 31 January 2023.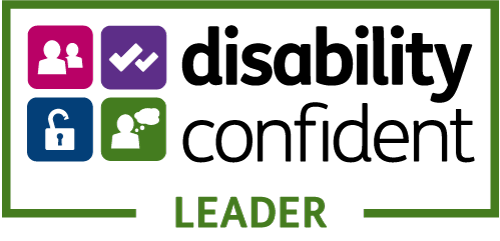 Becoming a disability confident leader requires a commitment to creating an inclusive workplace culture where individuals with disabilities feel valued and supported. Arden & GEM has implemented several initiatives to achieve leadership status in this accreditation including:
Developing a comprehensive disability policy
Providing disability equality training for all staff
Ensuring accessibility that spans the physical environment, information, and communication methods available to individuals with disabilities
Offering reasonable modifications to the workplace that allow individuals with disabilities to perform their job duties effectively
Encouraging and support the employment of individuals with disabilities
Measuring and evaluating the success of our disability equality efforts
Proactively engaging with disability networks and organisations
Achieving Disability Confident Leader status not only benefits individuals with disabilities, but also reiterates Arden & GEM's commitment to creating a more diverse and inclusive workplace where everyone can articulate the support and adjustments they need to perform at their best, which leads to a more diverse and productive workplace where everyone could reach their full potential.
Our Disability Staff Network plans to build on this great achievement over the next twelve months via seminars and communities to enhance the experience of colleagues with hidden disabilities, carers or those living with disabled family members, and guidance to support for managers; for example, staff that require adjustments or flexible working arrangements. 
A further initiative will see the expansion of our engagement programme - the "Disabled Staff and Friends Network" - with the aim of removing the stigma of 'confessing' to a disability. It is important to both Networks that there is a clear and consistent message within the CSU with regards to disabilities and the many facets involved.