NHS Arden & GEM CSU and NHS England Highly Specialised Commissioners have won the 'Best Collaborative Teamwork Project' category at this year's Chartered Institute of Procurement and Supply (CIPS) Excellence in Procurement Awards.
Respected as the benchmark for procurement excellence, the prestigious awards ceremony took place virtually on 16 September 2020. The CSU's procurement team was recognised in the 'Best Collaborative Teamwork Project' category for a procurement programme, run in partnership with and on behalf of NHS England, to establish a service to provide pioneering prenatal surgery for foetuses with open spina bifida.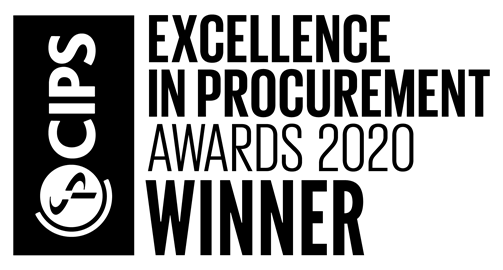 Spina bifida occurs when a baby's spine and spinal cord do not develop properly in the womb, causing a gap in the closing of the spine. In some circumstances, surgery can be carried out to close or cover the spina bifida lesion before birth. This is extremely complex surgery which involves opening the uterus, closing the open spina bifida lesion then repairing the uterus. The challenge was to develop and implement an NHS service model to deliver successful, high-quality outcomes for patients using the newly approved service specification.
NHS England Highly Specialised Commissioners and Arden & GEM collaborated to establish a project group and jointly design the procurement strategy for this new service. This innovative procurement involved establishing a multi-disciplinary project group, providing robust project governance, stimulating the market through engagement as well as delivering a successful procurement.
Thanks to strong leadership and excellent internal and external collaboration, the project was completed in less than one year – from initial discussions to contract implementation – and delivered the appointment of two specialist centres to provide high quality surgery to women carrying a foetus with open spina bifida. The project delivered six surgeries between November 2019 and March 2020 to women in England and Northern Ireland, with a transformative impact on quality of life for their babies and families.
"We are delighted to have won this award with the NHS England Highly Specialised Commissioners team. This achievement recognises both the expertise of the service and the collaborative relationships we develop with our clients. Everyone involved in the project can take immense pride in the fact the procurement process has successfully delivered life-changing services."
Warren Simms, Procurement Director at Arden & GEM
To read more about this innovative and collaborative project view the full case study here. You can view the winner's announcement and acceptance speech here:
In addition to the 'Best Collaborative Teamwork Project' accolade, Arden & GEM's procurement team was also shortlisted in two further categories. Firstly, in the 'Public Procurement Project of the Year' category for a project to improve the quality of life for adults with chronic pancreatitis, and secondly in the 'Procurement Team of the Year – Small Organisation' category.