NHS Arden & GEM CSU (AGCSU) has provided intensive support around the development of logic models for vanguard sites, in partnership with Methods Advisory and the University of Kent (UoK).
Having been commissioned by NHS England (NHSE), we have supported eleven vanguards looking at a variety of new models of care including multispecialty community providers, urgent and emergency care, care home models and acute care collaborations.  
As a result, the sites are in a stronger position to move forward with their proposals and seek funding to progress to the next phase.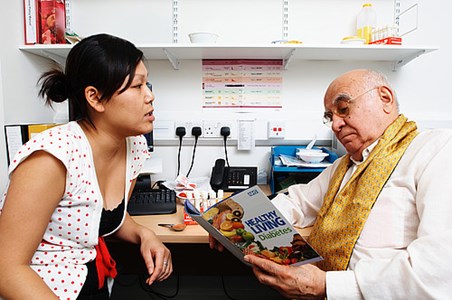 The challenge
Having tasked each vanguard site with putting together a value proposition (business case) to develop their new model of care, NHSE identified a need for expert support and external critique to support the development of the proposals. The logic model development process was selected as the chosen method to challenge the validity of the value proposition and define detailed measurements for impact.  
A logic model is designed to map resources to interventions, ensuring that each value proposition follows a sensible rationale, with clear steps of progression and tested assumptions so that the new model of care will result in the desired outputs and outcomes. This includes gaining a close understanding of the role of each stakeholder in enabling change, what measures can be put in place to identify the impact each element is having and how the model will be adapted if some elements don't deliver the outcomes expected.
While logic models in themselves are not new, there had been limited use of them within an NHS context. By working in partnership with other organisations, we were able to combine our detailed knowledge of the NHS environment with established logic model methodology to provide a bespoke service to support the vanguards.

Developing a solution
The exact support requirements varied between sites, with each at a different stage in the development cycle. However, in each case, our starting point was engaging with key stakeholders to understand the status and develop a tailored solution, whether that involved developing a logic model from scratch or reviewing existing logic models and provide assessment and recommendations.
Our role included:
         Reflecting back the business case/value proposition
         Drafting the logic model where needed
         Critiquing the initial logic model
         Encouraging sub-project logic models for each work-stream
         Facilitating stakeholder engagement workshops.

Positive impact
In working with the vanguards, we found that many initial vanguard models had been written by a small group of people closely involved in the project, often in isolation. We encouraged engagement with a wider range of stakeholders to help ensure the resulting proposition was more robust and that each of the stages, from objective to outcome, had been rigorously tested.
One example of this was in supporting EMRAD – a consortium of seven Trusts in the East Midlands working collaboratively to procure and deliver a new shared digital radiology system. The innovative project, designed to tackle the shortage of radiologists in the NHS through flexible working methods and better use of technology, had been carefully thought through and a draft business case was in place. While a top line logic model had been prepared, appetite to develop a more detailed model was limited.
In working with the team, we were able to demonstrate how their initial model could be broken down into project aspirations and the specific actions required to deliver those aspirations. From this work, a logical sequence of activities was developed which formed the basis of the project plan.
Looking in more detail at the proposals and approach enabled us to work with EMRAD to identify an opportunity to strengthen engagement with radiologists as well as setting some success criteria for the project. We highlighted the potential benefits of asking radiologists in a more formal way about what they would consider to be the key elements of success of the new ways of working, to help EMRAD identify key qualitative measures of success for the project as it moves forward.
The EMRAD team has found the logic model development and review process really useful in refining and strengthening their new model. The digital radiology system is now being piloted among a specialist group of radiologists.
"Although we had a sound business case already well underway, Arden & GEM CSU's analysis helped us identify opportunities to strengthen our proposal which has put us in a much more robust position when it comes to taking the project forward."
Dr. M. Brooks, Strategic Systems Analyst, Nottingham University Hospitals NHS Trust (EMRAD consortium)

Outcomes
Each of the eleven vanguard sites we have supported now has a more robust value proposition with supporting logic model in place, with a clear sense of direction for the next phase.
Looking ahead, working with specialist partners on this project means AGCSU is well placed to support model design projects across the NHS, with specific experience of new models of care including multispecialty community providers  urgent and emergency care , care home models and acute care collaborations.

More on this service