Capacity alerts have been designed, as part of a suite of support tools by NHS England's Elective Care Transformation Programme Team, to shorten referral to treatment time by reducing demand on challenged providers. Following a successful pilot, this initiative needed to be quickly mobilised in circa 40 trusts throughout the country.
Over a six-month period (from October 2018 to March 2019), Arden & GEM's transformation team successfully supported the rapid rollout of the capacity alert system, though establishing a rigorous and effective Programme Management Office (PMO) and completing a qualitative evaluation with stakeholders to inform and improve future rollouts.

The challenge
The Elective Care Transformation Programme is supporting local clinicians and commissioners to change how patients are referred into services, to ensure that patients see the right person in the right place, first time. Part of this commitment is ensuring that at least 92% of patients on non-emergency pathways wait no more than 18 weeks from referral to treatment (RTT).
One approach to achieving this is by using capacity alerts within the e-referral service (e-RS). By enabling GPs to instantly see accurate waiting time and capacity information for local providers, they can support the patient to make an informed decision about which facility to be referred for treatment. By reducing referrals to challenged providers, patient demand can be more effectively distributed throughout the system which shortens referral to treatment time without compromising quality of care.
In order to mobilise the capacity alert functionality across 28 trusts – who had been identified as struggling to meet RTT targets – as efficiently and quickly as possible, experienced, robust but flexible programme management support was needed.

Our approach
Arden & GEM's transformation experts have previously supported NHS England with a number of national initiatives, including RightCare and the Global Digital Exemplar programme. Our team was successfully appointed to this project and worked collaboratively with the client and wider stakeholders to develop the detailed activities required to deliver the PMO.
The capacity alert rollout was a high priority implementation which needed to recognise, and help manage, the multiple priorities for regional teams and providers. For this programme, the team was tasked with:
Establishing a PMO with clear governance and operational processes
Mobilising the rapid rollout of capacity alerts
Developing relationships with the national team, regional leads and providers to support delivery
Using best practice examples, case studies and a buddying support mechanism to gain buy-in
Supporting the work on project evaluation, monitoring and benefits realisation
Providing a final report of outputs and lessons learned
A formal handover of the PMO to NHS England.
Stakeholder engagement
Before the capacity alert functionality could be 'switched on' within the e-RS in high priority areas, all stakeholders involved in the process needed to be in agreement about the data and its implications. This was essential for enabling challenged or 'red' providers to be matched with an alternative provider with some free capacity or 'green' providers in their area.
Arden & GEM facilitated daily calls and updates with the national teams to ensure that this process was accurate, robust and reviewed with the frequency needed for rapid implementation. Weekly reviews were also undertaken with the regional leads and providers to provide support and ensure that the tight deadlines were met.
Maintaining and overseeing governance
Detailed project documentation needed to be created and updated to keep the programme on track. This included a project mobilisation plan, capturing of risks, issues and opportunities, highlights reports and a documents matrix. The project mobilisation plan needed to include information flows and subject matter expertise, so that the overall project, and each trust, could be tracked against its critical path.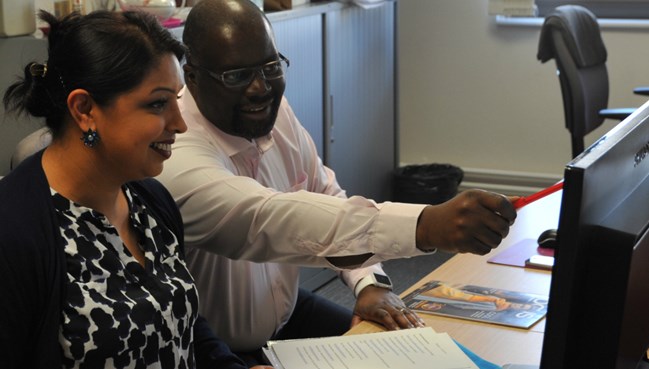 Producing consistent and high-quality materials ensured all stakeholders, including the monthly steering group – for which Arden & GEM provided the secretariat – had access to the project information they needed.
Evaluating the rollout
In order to inform the future development and rollout of the capacity alert programme, Arden & GEM undertook a qualitative evaluation to complement the quantitative data analysis completed by NHS England.
The team developed key lines of enquiry to support the collection and collation of feedback from stakeholders involved in the initial process. The evaluation was then conducted via telephone interviews and online surveys and included regional leads, CCGs, providers and GPs.
The responses were analysed and used to generate a matrix of findings and a final report. Feedback from participants was also used to revise and enhance the Standard Operating Procedures Manual for future implementation of capacity alerts.

The outcomes
With PMO support from Arden & GEM, the capacity alerts project was successfully rolled out across all identified trusts over a six-month period.
With a robust approach to governance and an inclusive approach to engagement, the programme was able to meet its challenging timescales, with the PMO handed over to the national team in a clear and accessible manner.
The qualitative evaluation findings and themes will also inform and continually improve future rollouts.
Arden & GEM have a very experienced team with a broad range of skills. This enabled them to get up to speed rapidly and deliver requirements in a flexible way which enhanced delivery. They delivered above the defined specification, for which there were clear boundaries in place, to keep key stakeholders informed which was key for this work.
Simon Mawhinney – Senior PMO & Policy Implementation Lead, National Elective Care Transformation Programme at NHS England