As Clinical Commissioning Groups' efficiency targets are reported to have risen by over a quarter this year, the need to identify rigorous and effective Quality, Innovation, Productivity and Prevention (QIPP) schemes to help improve healthcare services is more important than ever.
In response to this challenge, NHS Arden & GEM Commissioning Support Unit (CSU) began a process of scoping and analysis to ensure that valuable CCG resources were being utilised to support QIPP schemes that could make the biggest potential difference.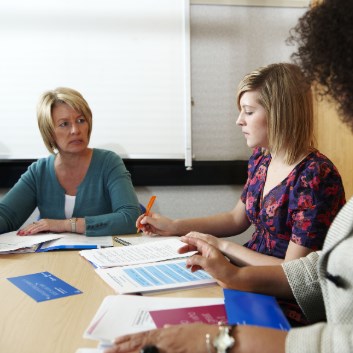 The challenge
The area served by Warwickshire North Clinical Commissioning Group (CCG) has seen a number of financial challenges, with the cost of care continuing to grow year on year. The CCG is focused on making the most of their financial resources to ensure that their population has high quality healthcare. Against this backdrop, Warwickshire North CCG wanted to ensure that their QIPP programme was delivering both the maximum possible efficiency benefits and best improvement in service quality for the local health economy.

Our approach
For Arden & GEM's service transformation team, the starting point was to generate ideas through research. This encompassed a variety of national and regional data sources including:
NICE local learning forums
IQ pathways
Dr Foster
Review of other CCG QIPP schemes
Previous NHS Challenge winners
Academic Health Science Network (AHSN) horizon scanning.
These themes and opportunities were complemented by examining local and CCG specific intelligence such as:
Commissioning for Value 2014 pack
Better Care Better Value indicators
Provider performance data.
This research was then shared with teams from both the CSU and the CCG as part of a series of workshops. The workshops were designed to engage staff in the process, test out the opportunities generated through research and ensure that any additional ideas could be captured.
At each stage of the process, we worked closely with our experienced business intelligence team to look at the 'ideas list' generated, benchmark the opportunity against other CCGs, quantify the potential savings and identify any obvious 'wins'.
In parallel the team also reviewed the current QIPP programme to identify synergies and look at how a series of sub projects could be brought together under a wider transformation programme.
The final stage was to share the recommended project briefs with the CCG senior management team to ensure that the proposal could work within available resources. 

The outcomes
Following the ideation, analysis and scoping phases, the CSU's service transformation team were able to develop a transformation programme to present to the CCG Governing Body for approval. The programme focuses on the top five areas – urgent care, the Better Care Fund, planned care, mental health and medicines management – that can both release efficiencies and improve quality of care.
This same approach can be used across any CCG area and is currently being rolled out to other customers within the Arden & GEM patch.

More on this service